New Year, Fresh Faces
Meet‌ ‌the‌ ‌new‌ ‌top‌ ‌dog‌ ‌on‌ ‌campus:‌ ‌Mrs. Oliver,‌ ‌the‌ ‌new‌

 

‌principal!‌
‌
We've‌ ‌been‌ ‌through‌ ‌many‌ ‌changes‌ ‌in‌ ‌this‌ ‌past‌ ‌year,‌ ‌and‌ ‌we‌ ‌aren't‌ ‌done‌ ‌yet.‌ ‌This‌ ‌year‌ ‌we're‌ ‌working‌ ‌on‌ ‌being‌ ‌stronger‌ ‌and‌ ‌getting‌ ‌back‌ ‌to‌ ‌some‌ ‌semblance‌ ‌of‌ ‌normalcy‌. ‌Who‌ ‌better‌ ‌to‌ ‌help‌ ‌us‌ ‌with‌ ‌that‌ ‌than‌ ‌our‌ ‌new‌ ‌principal,‌ ‌Kim‌ ‌Oliver,‌ ‌and‌ ‌our‌ ‌newly‌ ‌formed‌ ‌administrative‌ ‌team.‌ ‌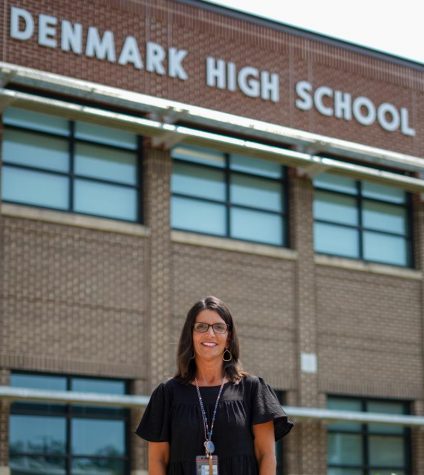 Mrs. Oliver‌ ‌has‌ ‌been‌ ‌in‌ ‌education‌ ‌for‌ ‌twenty-nine‌ ‌years.‌ ‌She‌ ‌was‌ ‌an‌ ‌assistant‌ ‌principal‌ ‌at‌ ‌North‌ ‌Forsyth‌ ‌High‌ ‌School‌ ‌before‌ ‌she‌ ‌was‌ ‌offered‌ ‌a‌ ‌new‌ ‌job‌ ‌as‌ ‌Denmark's‌ ‌principal.‌ ‌Now,‌ ‌she's‌ ‌leading‌ ‌a‌ ‌practically‌ ‌brand‌ ‌new‌ ‌administrative‌ ‌team.‌ ‌To‌ ‌top‌ ‌it‌ ‌off,‌ ‌Mrs. Oliver‌ ‌is‌ ‌a‌ ‌wife‌ ‌and‌ ‌a‌ ‌mother‌ ‌of‌ ‌two,‌ ‌one‌ ‌of‌ ‌which‌ ‌is‌ ‌a‌ ‌junior‌ ‌at‌ ‌North‌ ‌Forsyth.‌ ‌Despite‌ ‌being‌ ‌so‌ ‌busy,‌ ‌Mrs. Oliver‌ ‌makes‌ ‌it‌ ‌her‌ ‌mission‌ ‌to‌ "highlight‌ ‌the‌ ‌beauty‌ ‌of‌ ‌our‌ ‌school".‌ ‌Not‌ ‌by‌ ‌growing‌ ‌academics‌ ‌and‌ ‌getting‌ ‌higher‌ ‌scores,‌ ‌but‌ ‌by‌ ‌ "valuing‌ ‌people‌ ‌by‌ ‌seeing‌ ‌them‌ ‌for‌ ‌individuals‌ ‌and‌ ‌honoring‌ ‌them."‌ ‌
"
My goal is to make sure that students feel supported and that we give them the tools they need to be successful in life."
— Mrs. Oliver
Mrs. Oliver‌ ‌welcomes‌ ‌any‌ ‌feedback‌ ‌that‌ ‌you,‌ ‌the‌ ‌students,‌ ‌have‌ ‌on‌ ‌what‌ ‌changes‌ ‌you‌ ‌want‌ ‌to‌ ‌see‌ ‌to‌ ‌make‌ ‌this‌ ‌school‌ ‌the‌ ‌best‌ ‌it‌ ‌can‌ ‌be.‌ ‌So,‌ ‌if‌ ‌you‌ ‌see‌ ‌her‌ ‌in‌ ‌the‌ ‌hallways‌ ‌or‌ ‌serving‌ ‌lunch‌ ‌in‌ ‌the‌ ‌cafeteria,‌ ‌please‌ ‌be‌ ‌sure‌ ‌to‌ ‌give‌ ‌her‌ ‌a‌ ‌warm‌ ‌welcome‌ ‌and‌ ‌a‌ ‌couple‌ ‌of‌ ‌ideas!‌ ‌
Also,‌ ‌a‌ ‌huge‌ ‌shout‌ ‌out‌ ‌to‌ ‌the‌ ‌new‌ ‌administrative‌ ‌team‌ ‌in‌ ‌advance‌ ‌for‌ ‌all‌ ‌the‌ ‌great‌ ‌things‌ ‌they'll‌ ‌accomplish.‌ ‌Be‌ ‌sure‌ ‌to‌ ‌stay tuned and check‌ ‌out‌ ‌their‌ ‌article‌ ‌that will ‌also‌ ‌be featured‌ ‌on‌ ‌our‌ ‌homepage next Friday!
Leave a Comment
About the Contributor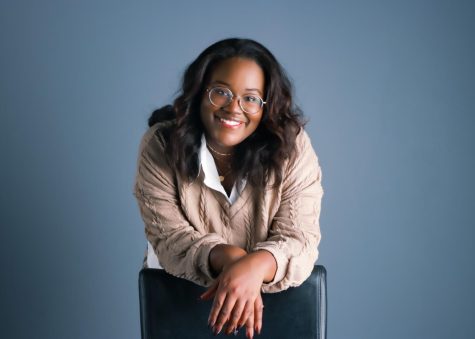 Jada Immanuel, Co-Editor-In-Chief
Hi! I'm a senior at Denmark High School and this is my first year working on the newspaper. For as long as I can remember I've always wanted to write stories...