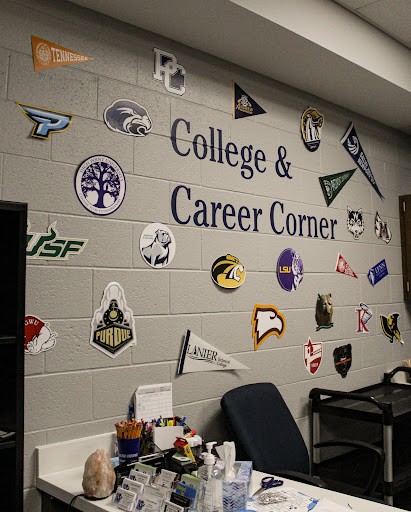 Every year of high school paves the way to this moment. The moment when students have to make the challenging decisions of where to commit for the next four years. Even though everyone says they are "ready", once the time arrives it feels as if reality has finally hit that protective barrier. The realization that this decision shapes the future of their lives overwhelms even the most prepared students. Closing the last chapter of youthful simplicity, and opening a new page to an independent life full of responsibilities is a significant change in their daily lives  that these students are getting ready to experience.
Each college has its method of applying. Some require applicants to write a personalized essay while some don't even have an essay section. Along with different ways to apply, colleges also differentiate in what they are looking for. One school could be looking for SAT scores and GPA over extracurriculars, while the other is the complete opposite. Students should focus on what they excel in, if they have a high GPA but not the best SAT score, they should understand that it won't do the damage they think it will. People don't share the same strengths, which is why stressing over minuscule faults will do more harm than good. All of these factors depend on the person, and it doesn't change how smart they are, everyone has their own set of skills. 
"I was jumping through hoops just to get in contact with people, who in return would send me in circles" – Joshua Wayland 
Although there are varying processes for making hard decisions one commonality is the ensuing stress. Depending on how suitable  an application is, it determines which college a graduate gets accepted into, whether it's one they have been working towards their whole life or one just chosen because of an eye-catching interest. Either way, it's not a walk in the park. Bryn Quigley, from the class of 2023, expressed her thought process throughout the application "The hardest part was writing my essay, which I was told would be the deciding factor in my admission." Quigley did not think that the Common App was difficult due to all of the tasks required to be completed, rather the sense that one singular essay may determine her results. The anxiety about this is something that will come and go, and overcoming this is one step forward into a person's bright future.
People think college is always an obvious choice, but Joshua Wayland, who also  graduated in 2023 from Denmark High School,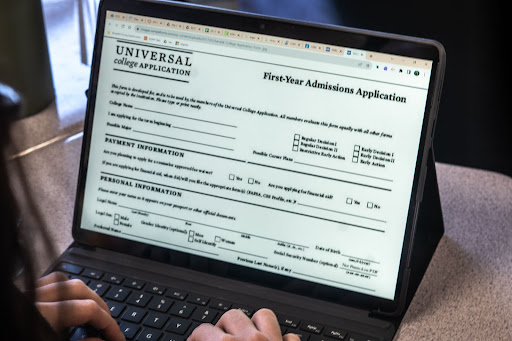 shares how he didn't always have his path planned out, "College was most definitely not my first choice, originally I planned on attending trade school." Wayland had already set his mind on trade school, yet he clarified that his life chose to follow another path. "I fell back on my good GPA and high school background to get the Zell Miller scholarship." From going from a person who didn't even plan on attending college to a student at UNG with Zell Miller is an unpredictable change. The Zell Miller is no easy accomplishment, it requires the student to graduate with a 3.7 GPA and take rigorous classes. In the end it pays off 100% of the tuition of the college in the state. High schoolers are always changing their views for the future, but eventually the day will arrive when they feel confident in their decision. Whatever future a person decides to follow it leads to a lone target, to help a person grow.