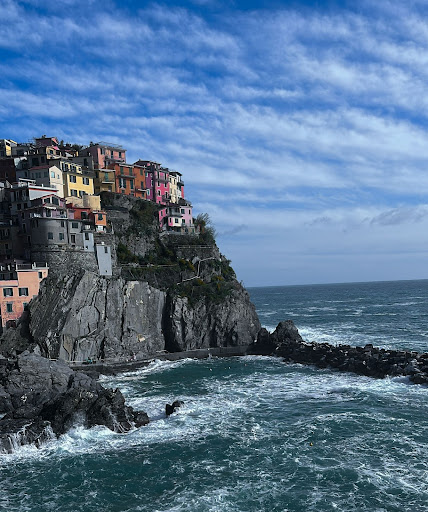 Two years into my highschool career, I have seen the great opportunities, environment, and community that Denmark has to offer. High school undoubtedly presents itself with many obstacles, whether it be academically or socially. Denmark has created a unique way to combat these hurdles, make all students feel comfortable, and achieve their goals. Students have the opportunity to explore and thrive in their passions while having a great support system to ensure their success. Denmark has a wide variety of clubs, sports, classes, and even trips that students are encouraged to participate in which prepares them for the future.
This past Spring Break, I traveled to Europe's southern border with a small group of fellow classmates. We explored the streets of Cinque Terre, shopped in Nice, and cycled through Barcelona. We all lived like Europeans for nine days, immersing ourselves in the lifestyle and culture. Our group had the opportunity to appreciate the different ethnic backgrounds and learned to not be afraid to try new things. This trip allowed us to practice and express four different languages: Italian, French, Spanish, and Catalan. Personally, this trip gave me a view of all the different options I have after high school. I fell in love with Barcelona and considered studying abroad after high school. I now see more clearly on what path I want to take after graduation while collecting unforgettable memories made during the trip. Denmark publicized this trip with posters and announcements, encouraging kids to participate.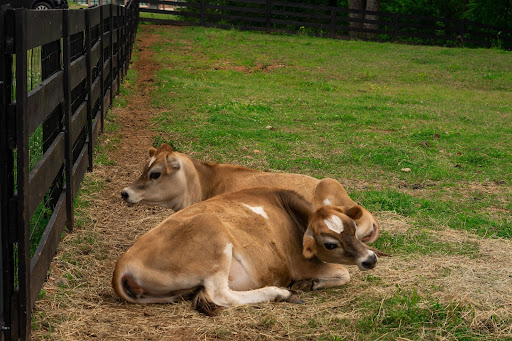 Denmark has ensured that all students feel comfortable and have someone to rely on in tough moments. Counselors, administrators, instructors, coaches, and even various animals provide excellent support to students. The Denmark student body feels safe enough to adventure through the many experiences that Denmark has to offer due to the caring and understanding staff. This year, two teachers have specifically helped me academically and socially. The stresses and pressures can be over-consuming but with the aid of the kindhearted staff of Denmark, students can overcome them. 
One of the many opportunities that Denmark offers is the soccer program. This year, I played center back for Denmark's junior varsity. I learned discipline, commitment, and adaptability. With countless injuries, the team had to dedicate more time, put more effort into practices, and quickly learn new positions. With a rough ending to the season, we understand that the season is more than just our record. It was how we grew individually and as a team. Making everlasting memories at every team bonding, bus ride, practices , and games.