Literary Treasure Trove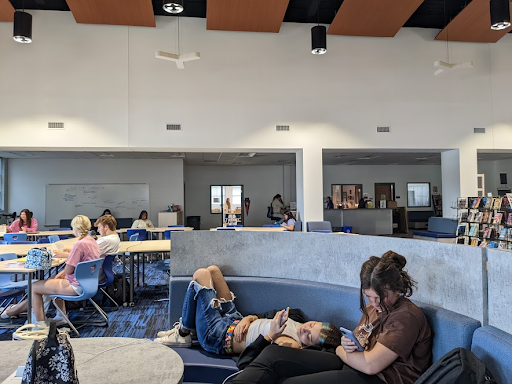 In high school, reading becomes incorporated into the day-to-day life of every  student. There's no way around it. Poring over a book could feel like a chore, whether or not the reader enjoys it, so it's not unheard of for the scholarly relationship to end up tainting a personal connection with . In order to rekindle a spark with literature, an intimate touch needs to be added to the selection of texts one is perusing. The media center is a hotbed for new and exciting books that range from comics to periodicals, making the library a surefire place to discover the next obsession for any student. With its wide and diverse selection, it's impossible to leave the media center without something stimulating in hand. Unfortunately, the expansive kaleidoscope of books can be intimidating to a first-time visitor, so anyone searching for a jumping-off point in the media center might need to turn to a familiar face.
As did Alexa Boada. "I learned to read at a later age than most kids, in second grade," starts Boada, who is now the membership officer for the official Denmark book club. "I used to hate books because I obviously didn't understand them, but by the end of the year, reading had become one of my favorite hobbies." Plus, access to the school's endless catalog of new material certainly hasn't hurt.
As of recently, her favorite genres are fantasy, dystopian, and murder mystery, but last school year, she picked up a new read that diverges from all of those themes: The Summer I Turned Pretty,  a #1 New York Times bestseller by Jenny Han. This isn't the only award-winning book in the Denmark archives. That is immediately evident with the first step into the library; Showcases line the front of the colossal room, donned with displays of successful novels spanning all genres.
So, if young adult storytelling isn't a personal favorite, the media center also has an exciting collection of world history factbooks, like the Smithsonian Vietnam War definitive illustrated history book, and encyclopedias on any interest or hobby, between basketball and rap music. There should be no hesitation to stop by.
Leave a Comment
About the Contributor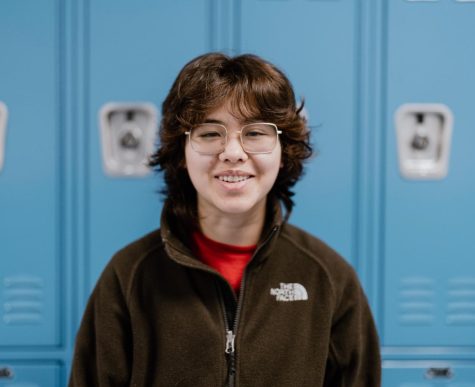 Jake Knight, Staff
A happy-go-lucky freshman here at Denmark High School who likes to fill his time at school with comic books and science fiction war stories. I publish...