Silver-Tongued Speakers: Clemson Poetry Contest Winners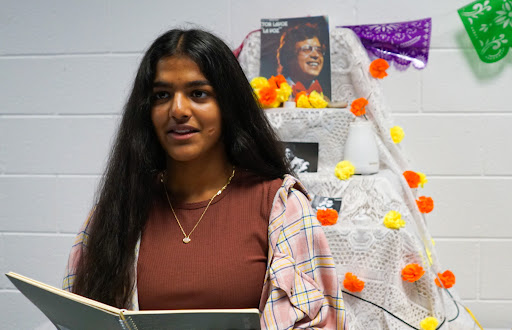 The room is left in a hypnotic haze as words trickle out like midnight rain. A voice of velvet spiels a celestial spell while swift hands enact fiery passion. 
Every October, Clemson University hosts its annual oratory contest where high schoolers from South Carolina, North Carolina, and Georgia compete in reciting poetry in one of nine different languages. This year, 14 Denmark students competed in various levels of Spanish and French, 8 of which are champions. Divya Chama and Abigail Lopuszynski are among these winners.
After hearing her Spanish teacher explain the event, Divya Chama grew intrigued. Though just a freshman, college preparation is critical to her because she wants to attend a reputable school. Nothing looks better on a college application than a glorious laurel wreath. Lucky for her, Spanish is one of her strongest classes, so the competition was in the bag.
Sophomore Abigail Lopuszynski, on the other hand, wasn't focused on college when signing up. She viewed it as a compelling opportunity to practice her French, while challenging herself to push past her boundaries and try something new. 
In the weeks leading up to the competition, both girls spent countless hours rehearsing lines until the poetic rhythm was ceaseless. Each run-through was better than the last, as they patched up rocky spots in their speech. For once, they were spending time outside of school to cultivate in their foreign language. Lopuszynski remarks, "It helped me learn new words and understand how sentences are structured." She believes that oratory competition is an effective way to study a language due to its copious amounts of preparation. 
The contest also nourished their interpersonal skills. Unlike the usual classroom presentation where minimal effort is needed, this was in front of university professors, so it had to be flawless. Throughout every rehearsal, Chama and Lopuszynski experimented with how they'd implement emotion in the poem to find the most powerful way to convey the piece's message. This was tricky, as most pieces of literature can demonstrate multiple themes. To get everyone to perceive it the way that they wanted it to be, Chama and Lopuszynski had to be coherent, expressive, and well-prepared; the necessary skills of a public speaker. 
When the day of the contest arrived, stomachs were tight and palms were sweaty. Nearly every contestant, including Chama and Lopuszynski, was jittery. They studied until their voices flowed like shimmering rivers, yet it felt like someone forged a dam in their throats. "The vibes were completely different and my heart immediately started racing," describes Chama. "At the end, I noticed my face feeling hot and I was embarrassed by my performance. However, this feeling only lasted a few minutes because I realized I was done and there was nothing else I could do about it." 
With some words of encouragement from her French teacher, Lopuszynski also delivered her recitations. Once everyone had the chance to participate, there was an abrupt pause. The hushed room felt smaller, causing a claustrophobic feeling among the people. Minutes passed with a deafening silence, the only noise coming from the occasional turning of pages or scribbling of pens. Suddenly, a professor stood up to announce the winners, all eyes darted towards him. To Chama and Lopuszynski's surprise, they placed first in each of their categories. 
Presenting before an audience comes with a great deal of unease, and having to do it in a foreign language makes it all the more grueling. Divya Chama and Abigail Lopuszynski are dauntless students who took up the challenge, resulting in both of them earning 1st place in their languages. Their laborious practice helped them grasp intricate concepts in Spanish and French, while also leaving the judges astonished. Swept away by triumph, these Danes are inspired to leave an impact with their words.
Congratulations to these winners:
Matea Jurca – 1st Place, Spanish 2A-1

Divya Chama – 1st Place, Spanish 2A-3

Abigail Lopuszynski – 1st Place, French 3B

Evelyn Bautista – 2nd Place, Spanish-Native 1

Rachel Joseph – 2nd Place, Spanish 4A-1

Sofia Pineda – 3rd Place, Spanish-Native 2

Yashika Mankan – 3rd Place, Spanish-Native 3

Charvi Thanakarti – 3rd Place, French 2A-3
Leave a Comment
About the Contributors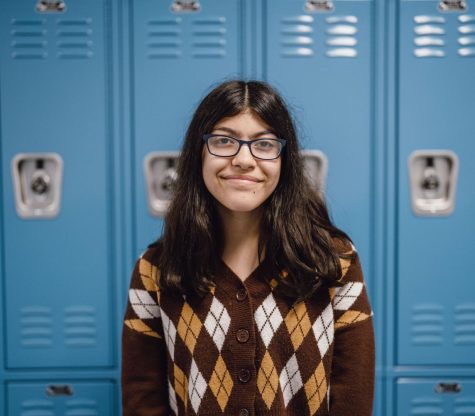 Natalie Colon, Staff
An older sister, a writer, and an artist. My mind is its own universe filled with stories I am eager to share, whether that be through written words or...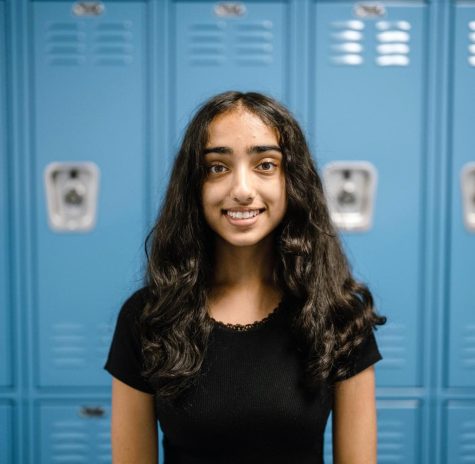 Trisha Saxena, Staff
This is my first time on a formal newspaper crew. I listen to music religiously, and I can go on for hours about what I'm listening to. I am a foodie as...