Leading Denmark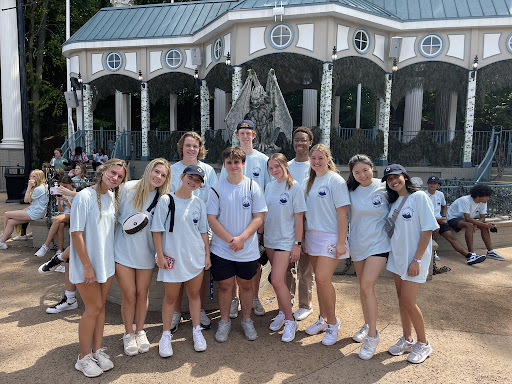 Leaders are the cement which keeps bricks bound together. Making a building stable enough to withstand hurricanes, tornados and so much more. Just like that, leaders are the ones who help guide their people through challenges. As Albert Einstein once said, "The leader is the one who, out of the clutter, brings out simplicity…out of discord, harmony…and out of difficulty opportunity." At Denmark High School, the student leaders are club officers, who work zealously for Denmark to be represented judiciously in the community. No one can discern their true emotions, as they are hidden behind a mask of strength and maturity.
Mahita Senthil, senior and DECA president, describes, "I was really excited and I was really nervous," as her feelings for when she was elected president. Senthil explains that she and her officer team struggle with meeting deadlines. Senthil illuminates that even though it is exciting to be an officer, there is also a lot of hard work, such as recruiting members for competition and explaining to parents and students what her club is. She expresses that the advisors and the officers make her job more efficient by working together as a well oiled machine.
Shanmathi Gunasekaran, senior and FBLA president, with a similar point of view as Senthil, expresses, "I wasn't just excited, as President, I could lead such a large group of students and actually have a significant impact on their personal development journeys meant the most to me," about her feeling when she had been elected in the presidential position. But, similar to Senthil, Gunasekaran endures obstacles, about which, she portrays, "Being a leader comes with lots of responsibilities…responsibilities come with challenges, and oftentime these challenges can be unpredictable." All leaders balance their personal and professional lives, facing challenges, just as Gunasekaran says.
Senthil and Gunasekaran struggle, but they overcome these battles alongside their officer teams. Both of them have stepped out of their comfort zones and will continue to do so, but their peers will be there for them. Every club officer is putting their best foot forward to make sure their club stays running and that Denmark is being represented in an unparalleled way.
Leadem, R. (2020, January 2). 20 leadership quotes from the world's most influential leaders. Entrepreneur. Retrieved October 4, 2022, from https://www.entrepreneur.com/leadership/20-leadership-quotes-from-the-worlds-most-influential/295783#:~:text=Albert%20Einstein%20once%20said%2C%20%22The,out%20of%20difficulty%2C%20opportunity.%22
Leave a Comment
About the Contributor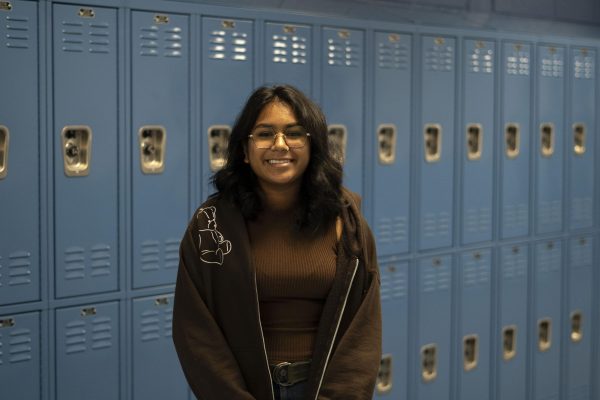 Anya Singhal, Editor-in-Chief
The barn is my second home with its dark tan facade, the outside glistening in the bright sun as I push the slightly broken doors open, the sound of our...