FBLA: Future World Leaders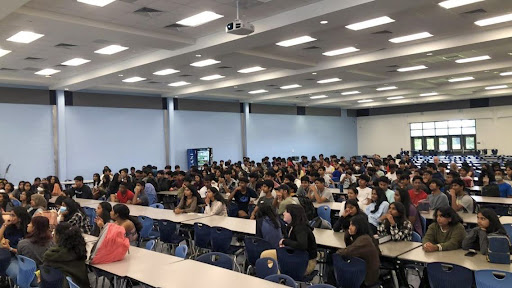 Leadership is a core skill needed in the real world. Going into the business or computer science worlds, one is thrown into conferences, presentations, leading teams, and creating new ideas. An amazing way to train in these skills is to be with fellow future business leaders that go to the same school.
FBLA, Future Business Leaders of America, a student organization that builds on business and computer science skills. They do team activities as well as individual chapter events that build up on the character of a person. Shanmathi Gunasekaran, a senior and president of FBLA, says, "As a freshman, I was a timid student who was afraid to voice my ideas… joining FBLA, I saw the community of growth and progress that I could immerse myself in." Being thrown on a rollercoaster in freshman year, FBLA allowed her to thrive and grow.
With an abundance of awards under their belt, in just four years, they have grown incredibly. Developing with members and results, they continue to shine a beacon in the Denmark club community. FBLA was one of the first clubs to be developed, dating back to Denmark's founding. Even being a newly started up club, they have brought up state and national FBLA champions, who have represented Denmark proudly. 
Since the FBLA team is continuously growing, new members are highly encouraged by the FBLA members. Vibrant memories from unforgettable moments at FBLA events and team building opportunities are constructed. Whether it be monthly officer meetings or the National Leadership Conferences, these truly are the moments to strengthen connections and valuable relationships that will last all through high school. 
With new wins and skills to one's name, this allows for bigger, more confident leaps through a business or computer science career. These awards are hard earned and well deserved from the experiences being in Denmark's Future Business Leaders of America family. Shanmathi encourages, "I would encourage anyone, regardless of their career-related interests or their intended college major, to join the FBLA community we've built in Denmark over the years, and discover your unlimited potential alongside your peers." This potential she describes will allow students to be unstoppable with confident steps throughout life, allowing them to thrive in the business world.
Leave a Comment
About the Contributor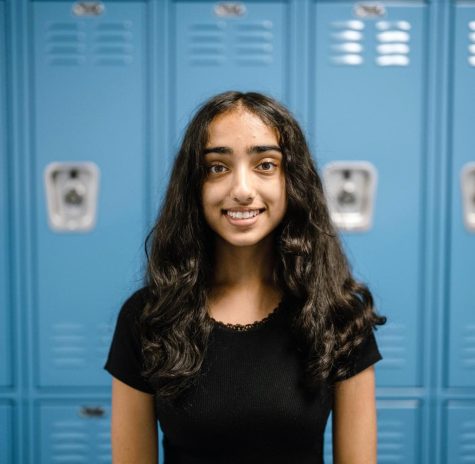 Trisha Saxena, Staff
This is my first time on a formal newspaper crew. I listen to music religiously, and I can go on for hours about what I'm listening to. I am a foodie as...