Students spent these past weeks counting down the days until Fall Break, which marked the conclusion of the first nine weeks of the semester. Those initial weeks prove to be the most demanding, especially for newcomers who need to adapt to their new schedule and classes while organizing their routines to stay on track. As the first break of the academic year, the atmosphere is filled with excitement. Everyone has wished for the break to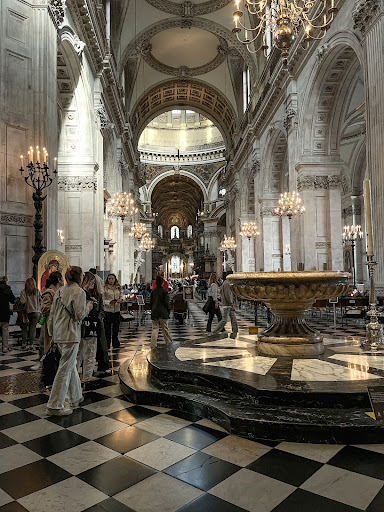 last forever, wanting a stress-free week under students' control. All tests had been completed the week before, homework had been set aside until the last day of break, and the days had been ready to be enjoyed to the fullest.
The joys of life are often overshadowed by looming due dates, packed schedules, and piles of homework. Unfortunately, these obstacles have left students with little time to focus on their happiness. The importance of self-care is universal, regardless of one's claims to the contrary. During the recently concluded break, students had enjoyed the opportunity to pause their demanding routines and spend quality time with friends, creating memories that would stay with them as they continued to grow. Freshman Sebastian Galvis Vergara had emphasized the significance of this break in terms of "spending time with friends and family." While most families are reunited when students return from school days, these brief reunions often do not provide sufficient time to create new experiences with loved ones. Such fulfilling memories remained a cherished part of one's life, offering support regardless of the paths chosen for the future, particularly when they involved family.
Fall break has granted students the chance to recharge not only their mental well-being but also their physical bodies. As the warmth of summer had transitioned into a cool autumn breeze, the great outdoors had become more inviting than ever. Spending eight hours a day in the classroom had taken a toll on students' physical well-being, with the only physical activity often limited to moving from one class to another. Amid such a busy schedule, finding time to enjoy nature has been a rare luxury. However, during the recently concluded carefree week, students had finally been able to relax in a pleasant environment. Whether they visited a park, went for a bike ride, or simply sat outside on the porch reading a book, this break had provided the opportunity to exercise their bodies and immerse themselves in the uplifting natural surroundings.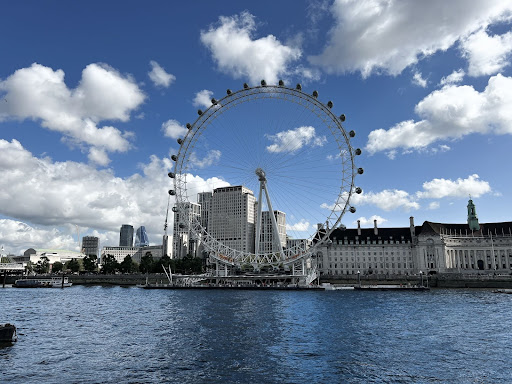 Students eagerly anticipate the arrival of Fall Break each year after September, although some may not have realized that Forsyth County stood out by offering a more extended break from the 25th to the 29th compared to other nearby counties. While other schools had granted only a day or two off, Forsyth County's commitment to its students well being is emphasized by this extended respite.
During the recently concluded Fall Break, some students had enjoyed extra hours of sleep and relaxation, others had embarked on adventures around the world. Many families take advantage of this time to explore different states and countries, creating memories that would undoubtedly last a lifetime.
Regardless of how students had chosen to spend their break, it's never a waste. As its name suggested, "Fall Break" had successfully provided the opportunity to break free from the entanglements of daily life. Whether someone had opted for new experiences or simply a period of rest, it had undeniably fulfilled its purpose by allowing individuals to recharge and savor life beyond the confines of their academic commitments.