Upcoming State Officer: Denmark's FCCLA Figure
The starting point of the race is always hard, but the results accomplished is what pays off. Isabella Supina, president of  Denmark's FCCLA, is advancing in the process of becoming a state officer. Family, Career, and Community Leaders of America is a club or organization that represents the family aspect of education and consumer education. From being a member to becoming a state officer, it is a journey that motivates aspiring members. Isabella Supina talks more about her process to becoming an officer and how she achieved her goal.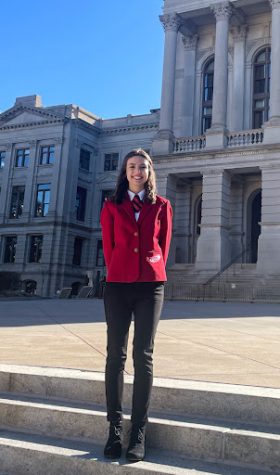 "FCCLA impacted my life in multiple aspects. I have been in the club since my freshman year," Isabella Supina elaborates. Her dedication to this club started in ninth grade, and her passion instigated her to advance towards her goals. A state officer for this association is required to represent the entire club based in Georgia. In order to be a representative, one must demonstrate positive qualities and have a beneficial outlook of FCCLA in Georgia. Leadership is something that Isabella looks forward to as a member, and this state officer position enables her to fulfill just that. 
For an intricate pottery piece to be created, it must be broken, scratched, and burnt under the fire to be unbreakable. Just as that, this process challenges one to become a better person in the end. Supina states, "This process benefitted me as a person by pushing myself to reach the goals I want to achieve." By being pressured and challenged, it helped mold her into someone she wants to be in the future. Throughout these challenging rounds for becoming a state officer, Supina prospered. 
Ms.Whitlock, a teacher sponsor of this organization, shares her thoughts on this process and Isabella Supina. "Belle is an extremely organized, knowledgeable, and a great time manager. She's thoughtful and intentional in her planning, and she creates great resources for our officers and club members,"Ms.Whitlock states. She reflects on Supina's achievements as a student, and demonstrates thoughtful qualities on this club's president. She then expresses, "I am so excited for her! I support her 1000%. I know she will be an amazing State Officer if chosen and I truly believe that she would represent Denmark High School and Forsyth County Schools very well!" Ms.Whitlock supports Isabella Supina wholeheartedly, and believes that she matches the qualities of a leader like a missing piece to a puzzle. While this process goes through all the high schools in Georgia, the application requires a tremendous amount of dedication and effort. In order to proceed, one must demonstrate the qualities of determination and perseverance, all of which Denmark's FCCLA president matches.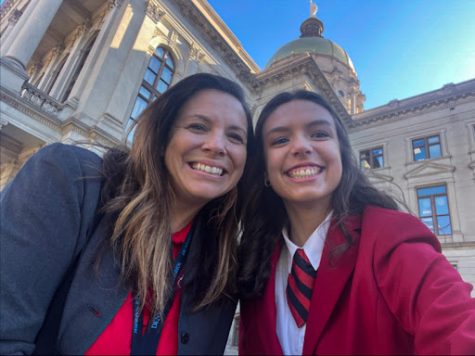 Allowing one singular person to represent an entire organization is demanding, and Supina's dedication towards this tedious process motivates students at Denmark and aspiring FCCLA members. As she progresses in her journey, Isabella Supina makes history for Denmark High School.
Leave a Comment