A Spooktacular Event: Trunk-or-Treat!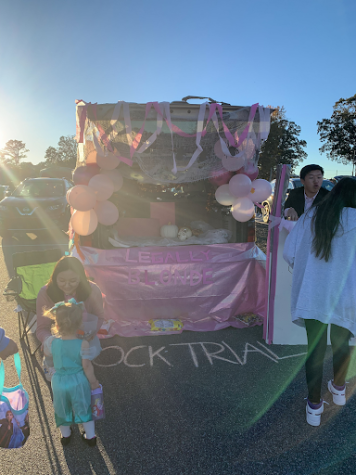 An old tradition revitalized into a celebration that is heaps of enjoyment for all ages during the spooky season: Trunk-or-Treat! During Trunk-or-Treat, people decorate their car or truck trunks with themes related to Halloween, or any miscellaneous theme, and they set out baskets of candy, as one traditionally would for trick-or-treaters on Halloween night.
Here at Denmark, the event has been hosted by the cheerleading program since its first year. Kaylee Satterfield, the head of the cheerleading program, talks about how news gets around about this occasion, "Mrs. Oliver speaks with the principals of our feeder schools to make sure to get the word out about our event.," Every year, the attendance to the event increases by the amount of feeder families attending.
This year, there were a multitude vehicles set up with extraordinary set ups. From Legally Blonde to Stranger Things, the creativity was off the charts. On a portion of the road near the football field, TSA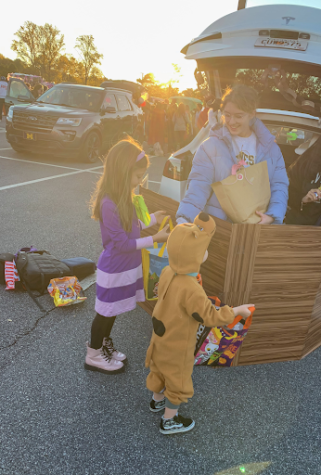 students (Technology Student Association) even displayed a car that they had built themselves. Riya Gupta, a freshman, talks about a major problem they faced while preparing their pirate theme for Study Smarter, Not Harder. Gupta set up a trunk with her group, Vainavi Battini, Matea Jurka, Shriya Kunam, Siri Bhandia, and Anika Tapshalkar, in which they encountered a major problem. She explains,"The cardboard that we had set up to make the tip of the ship, kept getting blown over. We had to put boxes on the side to keep it there.," On a windy night like that, surely this dilemma was also one that most other groups had to work to beat. Working against with that and still creating a work of art is truly incredible.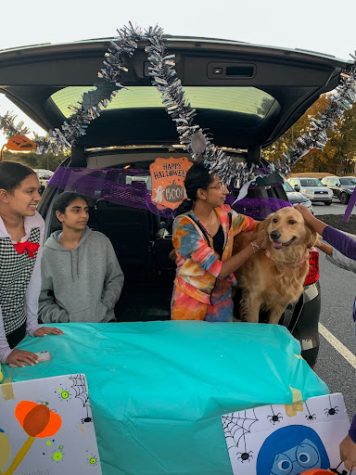 As an added bonus, there were ponies and goats from the barn that trunk-or-treaters could meet. Similarly, a trunk that had run out of candy was letting people pet their dog as a cute and cuddly "treat" to make up for the candy.
As the sun set and the sky turned maroon, the crowds gradually returned to their homes. Hundreds of children left satisfied, and in awe of the memory of this year's trunks. With many entertaining activities and sights to see, Trunk-or-Treat was definitely a major success and a lot of spooky fun, thanks to the hard work and dedication from Denmark students. It shows what can be pulled off when the Danes come together to create art and events for the community.
Leave a Comment
About the Contributor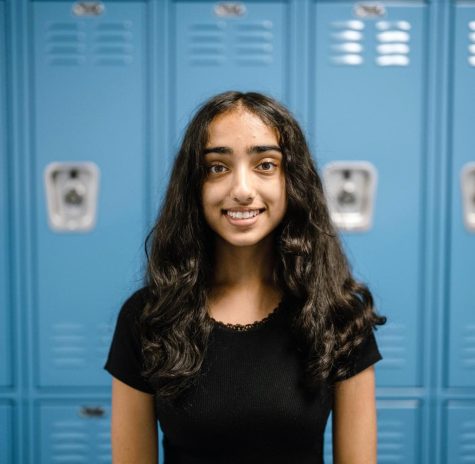 Trisha Saxena, Staff
This is my first time on a formal newspaper crew. I listen to music religiously, and I can go on for hours about what I'm listening to. I am a foodie as...