A Striking Season: Varsity Volleyball
The volleyball team has dominated this season by showing what it means to work together as a team and being  the best that they can. These girls have given light into this sport at school and earned a great reputation. The girls varsity volleyball team at Denmark High School continues to show how close this community is. The dedication and time that goes into making this team the strongest is caused by the determined efforts and support from all around, especially since they work through practice five times a week.
The echo of palms striking volleyballs as they slam into the hardwood floor has the score change to 15. The team wins their latest game against West Forsyth as cheers flood the court. After playing five sets, this takes a toll physically since matches usually only go to three: the team had to play two more sets which they had to push through. Though even having to power through a big game, the result is always worth it. Working as a team can accomplish so much more than trying to do everything alone. No sport is easy to play, as each one takes effort and passion to reach desired goals.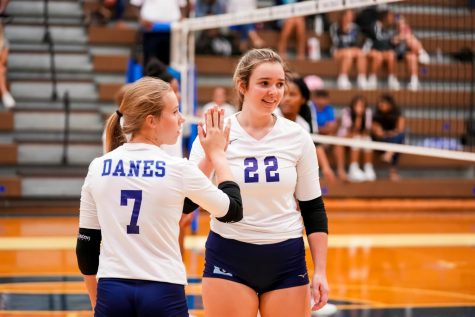 There can't be a successful team without strong chemistry between players. Emerson Aber, number 1 and a senior on the team, said that, "Our communication is really good because we have such good chemistry." Ansley Scott, a sophomore and number 22 on the team, also said, "What makes the volleyball team so successful is our team chemistry. Without team chemistry, even with raw talent, a team most likely would not be as successful." If there is a team that has the potential to be one of the greatest, but can't communicate with one another, they are not going to grow. Having a team where everyone feels welcomed and can support one another in being a better person and teammate.  On the court, with adrenaline rushing in anticipation of the win, looking over to a teammate and feeling more encouraged to try the absolute best, if not just for themselves, for the whole team.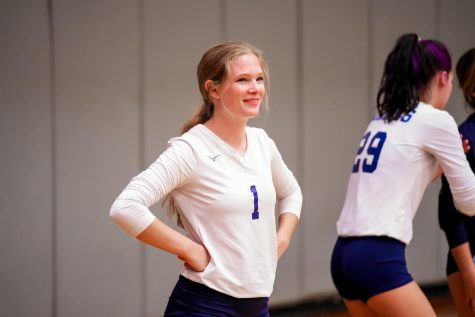 Finally, this community has shown to benefit the athletes on the team creating strong bonds with one another and the mindset it gives them. Emerson also states that "I have made almost all of my closest friends through volleyball." This gives them a positive mindset to work towards and to support the school through this sport. Having people cheer from the sidelines allows spirit to uplift them at matches. The Denmark volleyball team has proven what it means to be a determined Dane.
Leave a Comment
About the Contributor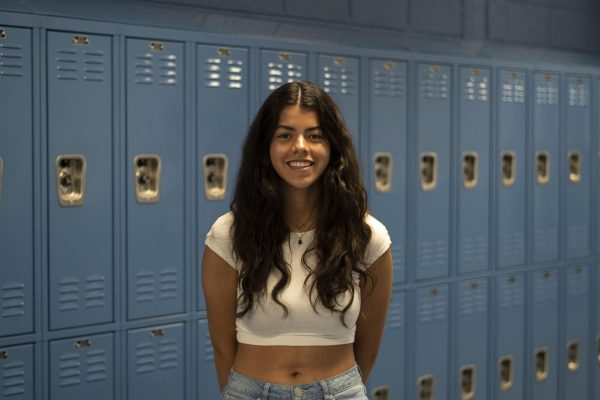 Camila Delgado, Student News Editor
It's always mind-blowing to think about the stories within every person. Each one has their own life, and we can only see the snapshot of it. I often...