Senior Swimmer: From Underdog to Top Dog
Starting your freshman year of high school is like a calf standing up for the first time: legs shaking, searching for balance. It's already tough to adjust to the frenzy of new sensations without the challenge of a new sport. However, Mirakle Bouldin decided to dip a toe in the pool anyways. She put in the laps for every single practice in 2019.
Swim team was eager to open its arms to her, although she had no prior experience. It was quite a dive. There was the occasional feeling of inferiority, but the exhilaration of the cool water swishing by was incentive enough. Slowly, gradually, her technique developed and Bouldin improved.
"
Bouldin has grown and is prepared to share the spirit of swim with a new batch of freshmen."
When the first meet rolled around, she was buzzing with excitement. She climbed onto the block, trembling as she rose. However, when the buzzer finally aggravated the ears of every person in the room, she was ready. Surrounded by supportive friends and an enthusiastic coach, Mirakle was ready to compete. The race seemed to be over before her skin had touched the water.
Her time was brilliant. She could hardly fathom her ability as "34.67 seconds" appeared on the screen. Bouldin embraced her friend, Casey Nelson, and shared a joyous dance, while other teammates threw words of congratulations at her like confetti.
Now, as she enters her senior year, she returns to swim for her fourth season. Bouldin has faced disqualifications and false starts through each year, but she's also shared successes and personal bests, all with her teammates. Through this effort, Bouldin has grown and is prepared to share the spirit of swim with a new batch of freshmen. Her time waving cowbells and shouting cheers through megaphones has peaked: She's been awarded the position of captain. So, even as Bouldin attempts to break her new best, 30.54 seconds, she is there for the incoming class. They can lean on her as they stand for the first time.
View Comments (2)
About the Contributor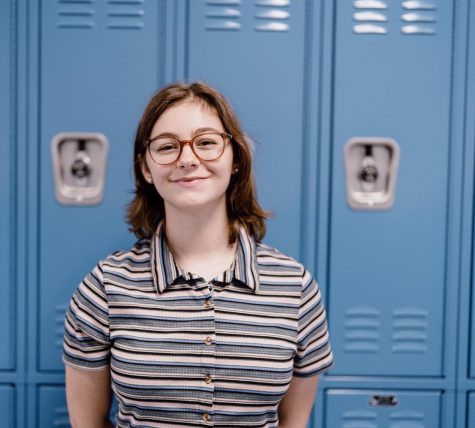 Bryn Quigley, Editor-in-Chief
How do you think the site looks? As you read this, I'm probably tinkering around with it, so say nice things. While awards and merit are important, my...