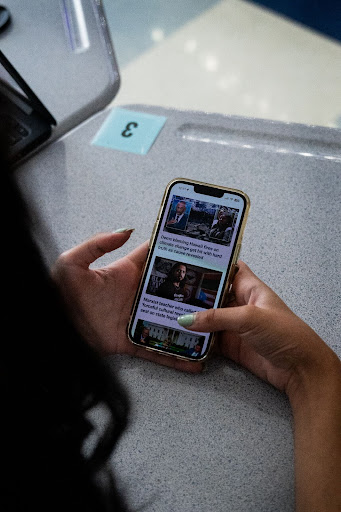 Imagine fighting over an essay topic about burgers in English class? In the chaotic world of media, even a simple story of fast food can become a heated contest. Biased news outlets lurk around every corner, pushing their own views in hopes of swaying the unwary or making a quick buck. As newspaper sales hit new lows companies like CNN, Fox News, and the Washington Post grapple with promoting the truth, or is it just what gets the most clicks? The subtlety of media bias makes it hard to spot; it may never be known an author is influencing the reader. Young people tend to believe they are unaffected by media bias, but a crucial part of their everyday lives may be deceiving them. Common teenage social media apps like Snapchat, TikTok, Instagram, and Twitter have been known to promote misleading thumbnails with their "Discover" features. These thumbnails are created to gain as many views as possible, even if they must lie to do so. 
Many media outlets only share the most controversial and specific points of the latest news to get more and more user interaction. Though she is no longer an avid news watcher, Denmark junior Paige Salus explains her thoughts "I would just like to know the facts and not what the Democrats or Republicans think of it." The overwhelming amount of bias in mainstream media has made her believe that "no one can get the full story" anymore. She hopes journalists and news outlets "move past personal beliefs" and return to their main goal, serving the people. Denmark's marketing teacher and CTAE department chair, Patrice Mauthauer, shared her insight
"It is the 21st century and we should be able to move past personal beliefs."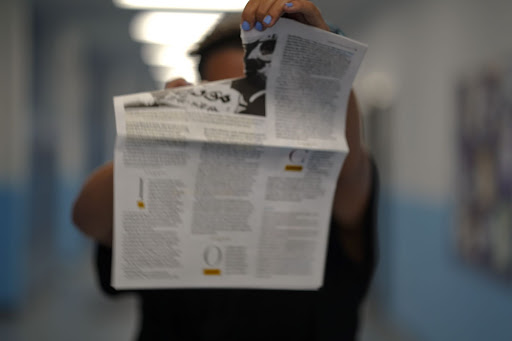 on the situation: "Outright lying is rare, but the way information is presented is often misleading, especially for people who are only going to one news source." She advises readers to avoid trusting a singular source; referencing a multitude of sources to get a wide range of opinions and points of views is a excellent way to perceive information and truly grasp the whole story. Mrs Mauthauer's son and UGA graduate Aaron Mauthauer added on to his mother's belief with, "Many adults don't know how to gather information from multiple sources and synthesize it to arrive at accurate conclusions about the events being reported on." Both Mrs. Mauthauer and Aaron believe the problem is how information is emphasized or omitted based on the author's wish to influence the reader. Media bias can be tricky to overcome while trying to get caught up on the world. Next time, while scrolling through the web, question how credible the sources are, if they're sneakily opinionated, think about what the writer could gain from influencing readers, But, rest assured that there's no need to worry about any of that while reading The Denmark Unleashed!