Letterman Jackets: Making a Statement
Letterman jackets are a staple of high school culture.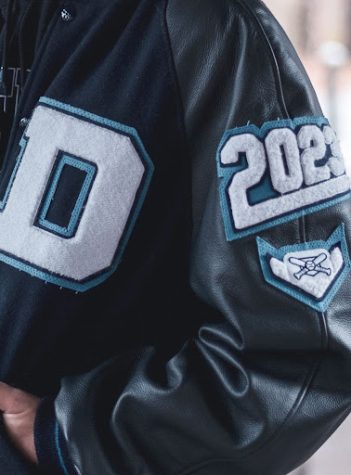 They started as a way to reward student athletes for their accomplishments, but they have been a distinctive aspect to distinguish the best athletes from others. However, nowadays, it's not only athletes earning letters. Students that hold
 a GPA of 4.0 or higher are able to earn a letter along with students in fine arts, such as band, chorus, and theater.
These jackets didn't actually start as the bulky beings of today. The Harvard baseball team created the first varsity pullover in 1865. A large "H" was displayed on the front of the pullover. They transitioned into sweaters, cardigans, then finally the leather and wool jackets known today. Then, schools started to adopt and create their own unique look with their jackets. The wide array of color combos for schools across America ensures that no two schools have the same jacket design.
Still, the letterman jacket is a mark of achievement for many students. Years of hard work is validated in a memento to their commitment. Senior Josh Wayland has this to say about his letterman, "My letterman jacket is special to me because of how hard I worked to earn it." Josh Wayland is a successful wrestler for Denmark High School and just passed the milestone of 100 matches. His grit and determination has been customized to him when he explains why his jacket is original to him, "My jacket is original to me because it displays my achievements as well as the weights that I have wrestled."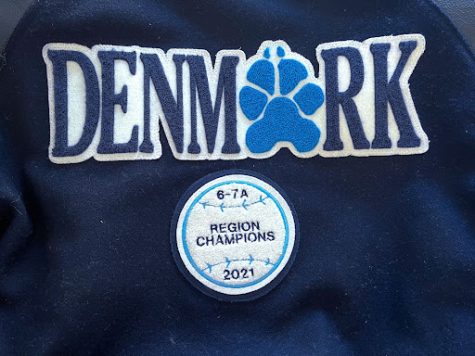 Patches are an important part of the letterman jacket. Not only do students get the letter but also their graduation year and any other achievement patches put on their jacket. The plethora of patches from championships to events makes each jacket unique and shows the experience of each student. Seasoned vets and new varsity students alike can be seen displaying their jackets proudly as they parade the halls of Denmark High School. 
Leave a Comment
About the Contributor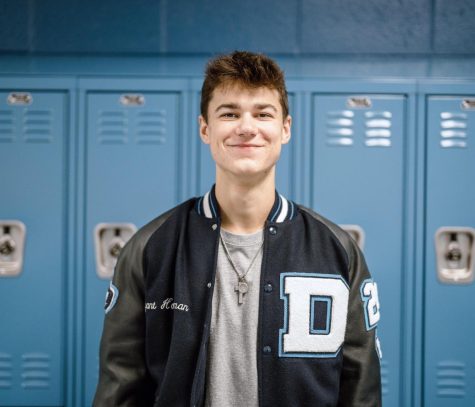 Bryant Hoffman, Videographer
I am a senior and a videographer for Denmark High School. I love to create content for the students, about sports and baseball in particular! I can't...