Senior Swimmers Leave Their Legacy
Racing to the top, Denmark's swim and dive members landed a spot at the state meet at qualifications. Without a doubt, the team has excelled this past season reaching various achievements: new records set, placing top 3 at various meets, and 18 members qualifying for state. Building a direct lane to success, the coaching staff and an inspirational group of senior swimmers lapped previous years accomplishments and created a splash of surprises.
For the swim team, a new coach brought new successes. Coach Shumeyko's love for swimming began at age 5. She continued her dedication through high school and found a loving and healthy team dynamic. Her time as an athlete showed a challenging and family-like environment which shaped her coaching technique. Coach Shumeyko's mission was to create a comfortable team that also had room for improvement and growth. Working up to state, Shumeyko guided the swimmers through various pep talks, "You have to be kind to yourself before you can compete, it's a big mindset thing." Going into state, the team felt not only prepared physically but mentally composed to achieve their goal.
 '" I wasn't just a fast swimmer, I was a hard worker who really cared for the team." – Ryan Case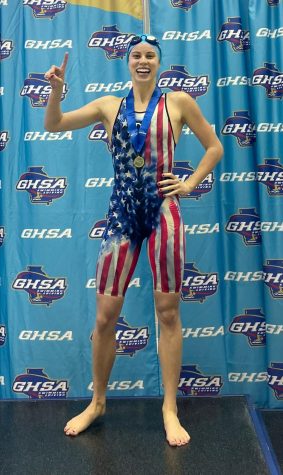 As a senior swimmer, the pressure to leave your mark is consuming. Although anxiety comes with any big moment, the Denmark swim and dive team found a way to overcome it. Ryan Case is a four year swimmer at Denmark. Leaving his legacy, Ryan is a spectacular swimmer, reaching state all four years and placing top ten the past two years. Ryan wants to be remembered as a caring teammate, " I wasn't just a fast swimmer, I was a hard worker who really cared for the team." The swimmers share and learn from Ryan's motto. He reminds himself that the length of the pool is the same distance, the only change comes from the athlete. 
Last Wednesday, Ryan Case took 2nd in the boy's 50 meter freestyle race, the boys relay placed 2nd in 100 free, and Natalie Gilson placed 2nd in the girl's 50 freestyle, as well 1st in state for the 100 freestyle race,. The team follows Coach Shumeyko's words to, "Leave everything in the pool," and they recognize the mark the swimmers created to carry on the legacy. 
Leave a Comment
About the Contributor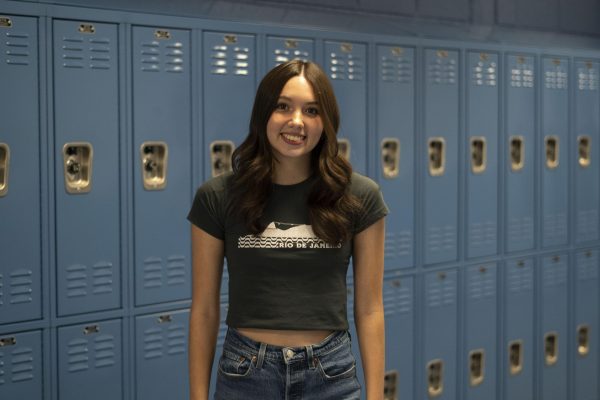 Miranda Meano, Sports Editor
After I rush to school, the countdown until my afternoon nap begins. I'm an avid supporter of power naps, Chai Lattes, and FC Barcelona. This year, I...