Meeting the Mat
As winter approaches, a new wrestling season greets the cool air, and 54 wrestlers look forward to accomplishing ambitious goals. It's a demanding sport, with physical and mental obstacles faced and defeated during the regular season. The combination of daily practices and tough mindsets, as well as student and family support, shapes the Denmark wrestling team.
  In addition to facing opponents, wrestlers also face internal challenges. Practices consist  of drilling repetitions in order to lock in effective tactics and a time to "go live." Joshua Wayland,  senior and captain, describes how the coaches aid in physical preparedness, "These drills push us and simulate a real match for a full two hours." The constant active training allows the wrestlers to stay in shape for competitions lasting from 45 minutes to 7 hours. Weight plays a huge role in a wrestler's life. Having to constantly control fluctuating weight to stay in a certain group is demanding but wrestlers persevere because of their dedication. In addition to conditioning on the mat, mental preparation plays a big role in wrestling. Joshua describes the importance of a fierce attitude, "In order to push through pain and fatigue, a powerful mindset is crucial to success". Because mentality plays such a huge role in wrestling, time is dedicated to building confident and secure thinking. Coach Brown also enforces the significance of a tough attitude, "We try to develop the mentality of always being relentless in all areas." These athletes prepare in all aspects for intensity on the mat in every match.
Wrestling is without a dull moment, Saturday's event was filled with shouts of encouragement, its constant action made the sport exciting to watch. Families chant their words of encouragement. As they cheer from the stands, teammates slap the mat, giving guidance and shouting uplifting words in support. Joshua explains the importance of building this atmosphere, "Knowing that you have people rooting for you is awesome, plus the satisfaction of winning in front of them is nothing else you can experience." Having student support motivates wrestlers to push through strenuous matches. There will be plenty of opportunities this year for students to come support the Danes. 
Wrestling's first competition on Saturday displayed the effects of practices and enthusiastic encouragement which led to Denmark placing 3rd out of 6 in the Dane Duels competition. With a long, successful season ahead of the team, Joshua describes some of his prospective accomplishments: " I want to get my team to state duels and possibly place. Personally, I want to go undefeated all season long and win state." Coach Brown wants to reach several goals such as qualifying for State duals elite and finishing in the top 10 in the state traditional tournament. These goals are in sight for the Denmark wrestling team. The team will continue to push to be the best. Though they face some obstacles, including injuries and sickness, they conquer them and strive for a victorious season.
Leave a Comment
About the Contributor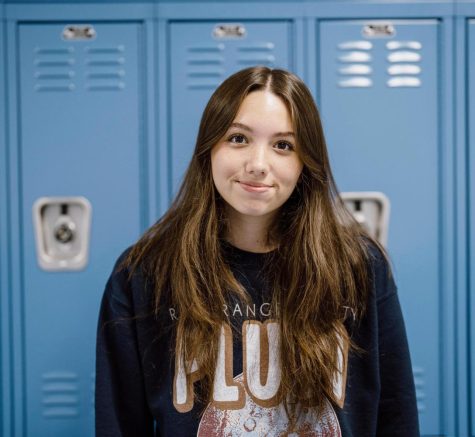 Miranda Meano, Staff
Ever since I can remember, sports have played a big role in my life. I'm a sophomore at Denmark High school, who loves being on the soccer field and...