A New Era for Marvel and DC?
Your favorite superheroes and villains are taking center stage once again as over 20 new releases are to be premiered. Marvel and DC are coming back strong this year, releasing not only the most anticipated movies but also events, people, and places that have never been seen before. Here are some of the most anticipated releases these next two years.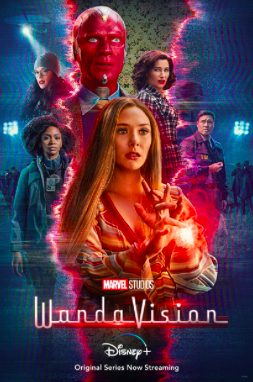 This hit sitcom follows the lives of Wanda and Vision 3 weeks after the events of Avengers: Endgame. It was released in January of this year and is the first official Marvel series that streamed on Disney+.

Unlike other Thor movies this movie goes far beyond traditional standards. Instead of Thor being the central character, THOR Love and Thunder highlights the life of Jane Foster, former ex girlfriend. In the movie Jane is given Thor's powers during her battle with breast cancer. The movie is to be released by May, 2022. Seniors hold on to your hats; this movie might be as exciting as graduation. 
Doctor Strange in the Multiverse of Madness

 
Doctor Strange in the Multiverse of Madness is a complementary film and sequel of the first Doctor Strange movie. In the film, Doctor Strange continues his research on the Time Stone, this time with characters such as Loki and Wanda to help him out and/or get in his way. The film proceeds to connect the events of both Wanda Vision and Spiderman: No Way Home. It is to be released in theaters by March 25th, 2022.
Antman and the Wasp QUANTUMANIA 
Antman and the Wasp QUANTUMANIA is the third film to be released in the Antman series. It is to be released in February, 2023.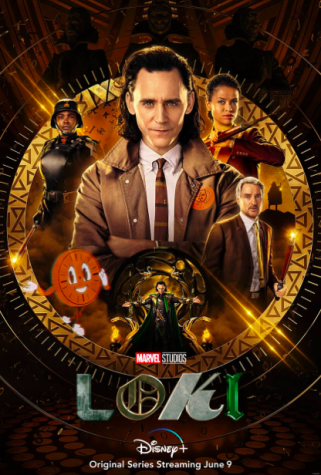 Everyone's favorite villain finally gets the spotlight he deserves in this stand alone series. Loki gets out of his brother Thor's shadow and goes on his own adventure taking place after Avengers: Endgame. The series was released on Disney+ in June this year and is available to stream on all devices.
Guardians of the Galaxy Winter Special
You heard it right. Guardians of the Galaxy is releasing a television special on Disney+ after the release of their next movie in 2023.
Harley Quinn: Birds of Prey
After the breakup of Harley and the Joker, Harley is threatened by all the people that she had previously harmed. Harley teams up with Black Canary and The Huntress to fight off one of her main opponents, The Black Mask. The movie was released in January of 2020 and is available to watch on HBO and Amazon Prime. 
The flash returns with a new and improved stand alone film. The Flash takes place in an alternate universe where Barry Allen creates a Justice League to fix the crumbling world around him. The movie is to be released in 2022 and features Batman. 
The team is back together again with a new problem to solve. As a sequel to Suicide Squad, without the "the",  DC's best villians team up to, ironically, save the world. The film was released this month and is available to stream on HBO as well as in theaters.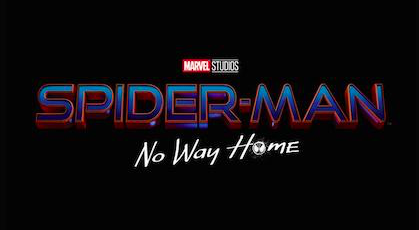 Of course the best was saved for last. The most anticipated film this year SpiderMan: No Way Home is to be released December 2021 as a sequel to Spiderman: Far From Home. This complementary film connects the stories of others in the MCU universe including Dr.Strange, MJ (Zendaya) and Electro (Jaime Fox)
These ten films are not all that Marvel and DC have in store for us. Other films such as VENOM: Let there be Carnage and HAWKEYE are also coming to the screens within the next year. What are you most excited to watch? 
Who is the best Peter Parker?
Sorry, there was an error loading this poll.