Reaching New Heights
Dane nation has officially reached new heights with over 600 new freshmen entering the school this year. Denmark HIgh School is excited to see hundreds of new faces and present new opportunities with our brand new administration team. Recently, these freshmen took the opportunity to tour the school and envision their next four years as a Denmark Dane! 
Wednesday, August 4th at 8:15am 600 freshmen entered Denmark High School. These students were met by their Dane Directors, a group of students organized to help integrate and secure these new students into the school. Each student was separated into a group and completed multiple activities in order to meet new people, such as duck duck goose and the Name Game. Afterwards they toured the school, walked their schedules and got a look at where the rest of their year would take place.   
 Every student here at Denmark this year presents a variety of talents, experiences, contributions and interests. Students are able to explore their options and find the pathway that suits them the best. Take Camille Englund for example. England came from a private school and is now attending Denmark as her first public school experience . At Denmark she is presented with multiple opportunities and different experiences. "The one thing I am most nervous about is taking harder classes and meeting more people my age," England states. "I am also excited to make new friends." Evan Erazo, another freshman, uses this opportunity as a Denmark Dane to try out technical theater for the first time. 
With over 2,000 students now at Denmark we are able to grow our community and take it to heights we have never been to before. With new students comes new traditions. Let's make this year the best it could be and help all of our new new Danes have a successful year. 
Leave a Comment
About the Contributor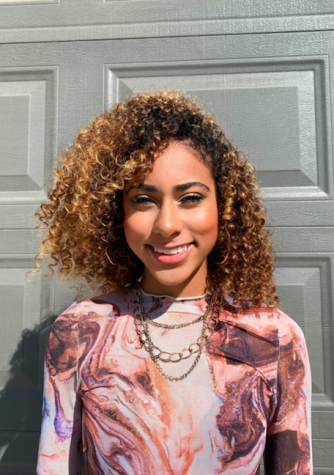 Shani Key, Co-Editor-In-Chief
Hey! My name is Shani and I am a senior at Denmark High School. I have always loved journalism as well as videography and photography. I believe that media...