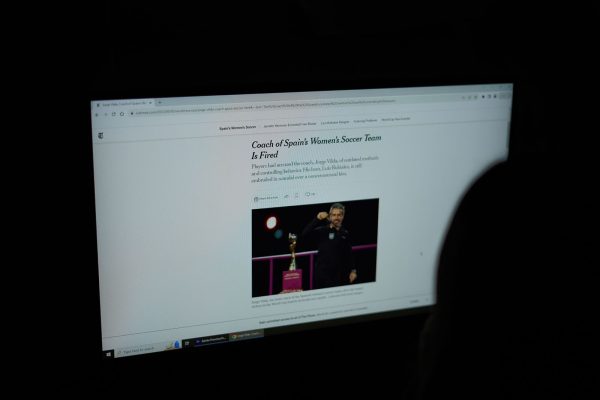 On August 20th, 2023, Las Rojas secured their first ever world cup beating England 1-0. In the midst of celebration and happiness, the now-former president of the RFEF, Luis Rubiales, imposed a kiss to Jenni Hermosos, as a way of congratulating her for her performance. The kiss was not consensual and immediately caused discussion. Rubiales' actions sparked change, starting with the firing of Jorge Vilda and Rubiales' resigning.
After finishing second in the group stages, the Spanish Women's team defeated Switzerland, the Netherlands, and Sweden leading them to the World Cup final where they faced England. In the 29th minute of the first half, Olga Carmona received a through ball through the midfield. Carmona quickly took a long stride. With no immediate pressure, she took a shot into the far corner, creating history for Spain. With many close chances, the game stayed 1-0, setting a new precedent for Spain's women football team. The team was coached by Jorge Vilda, whose training tactics have caused controversy and struggle for years. 
In September 2022, 15 players declined the call up to play for the Spanish Women's National Team (CNN). The mutual reason being mental health, caused by poor training, impractical travel, and questionable coaching staff. The athletes never mentioned a specific coach/staff member, but it was clear the relationship between the Vilda and the girls was disjointed when the team celebrated separately from the staff after this monumental win.
During the celebration ceremony, Rubiales gave an unsolicited kiss to Jenni Hermoso, causing unrest throughout the community. Following Rubiales' actions, he faced backlash along with support at the emergency meeting he called. Rubiales repeated, "I will not resign," 5 times with the support of an ovation given by various colleagues, including Coach Vilda. While he had a handful of support, those on the side of Rubiales, have a questionable reputation. The former president backed up his statement by mentioning all his work and history with the federation, claiming that these demands were unfair. 
He argued that the kiss was consensual and it was a response to Hermoso "lifting him up." Hermoso maintained her stance; she expressed that she never gave consent to the intimate moment, countering Rubiales' claim. She received an enormous amount of support from across the globe. Legends like Xavi Hernandez, Andres Iniesta, and Sergio Busquets have called out Rubiales' wrongful actions. "Se Acabó" and "Estamos Con Jenni" are just a few of the common messages that teams like Sevilla FC, A.C Milan Women's, Houston Dash FC, and many others have displayed on behalf of Hermoso and against the long history of mistreatment.
Many demanded action, specifically to dismiss both Rubiales and Vilda. A mere few days after the former RFEF president's emergency meeting, the former Coach was "surprisingly" fired from the position and replaced by his deputy, Montse Tome. Vilda was displeased with his sacking, "After 17 years in women's football, after everything we've accomplished… I have a clear conscience because I've given 100% effort everyday during these 17 years, but I don't understand the decision and I don't think I deserved to be fired" (Ben Morse, Patrick Sung). But this wasn't the end of change. A few short days after Vilda was dropped, Rubiales was crushed by the pressure and resigned. He faced charges of sexual assault and stepped down from both of his positions at RFEF and UEFA and could face up to 4 years in prison.
"Mental and physical abuse misconduct has been a problem in all levels of sports, it's not a new problem."
Holding coaching staff and teammates accountable for their actions has broken the repressive silence that has harmed the community for years.  Mental and physical misconduct has been a problem throughout the sports industry; it is not a recent issue. There have been many instances of misbehavior in competitive athletics, both in men's and womens divisions. Current Barcelona football star, Joao felix, has allegedly faced bullying from Athetico Madrid's manager, Diego Simone, before transferring to FC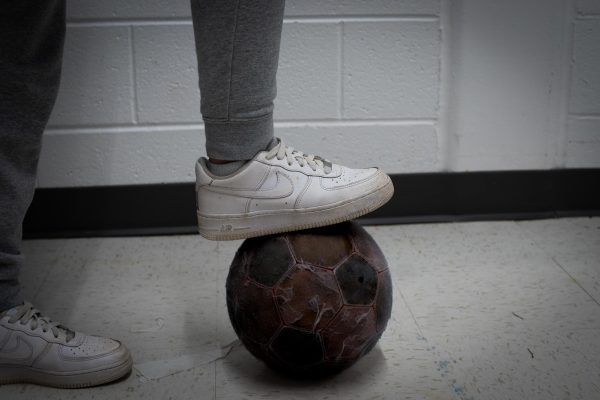 Barcelona on loan. Former USWNT goalkeeper, Hope Solo, claimed a teammate of hers bullied her into kneeling during the national anthem. What does Vilda's sacking and Rubiales' resignation portray for the sport's community? Negligence and misbehavior are not tolerated and consequences will be served.
Though part of the problem has been addressed, some of the Athletes of La Roja still refuse to play until true changes are made. These players can be fined up to 32,100 Euros if their reason to deny the call up to the national team is invalid (The New York Times). This will ultimately be a rocky road for the Women's Spanish National team but will change the world of sports for future generations.