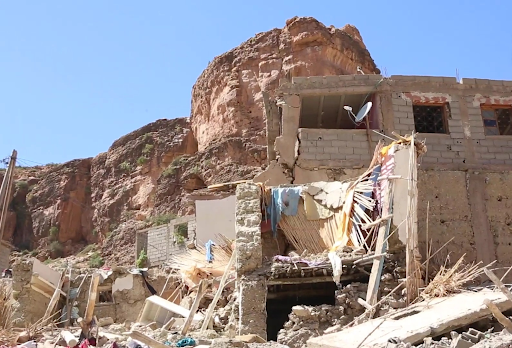 A brutal 6.8 magnitude earthquake thundered throughout central Morocco on September 8, bringing devastation to the city of Marrakesh and obliterating neighboring villages. The United States Geological Survey reports that the earthquake was caused by "oblique reverse faulting on a roughly east-west or northwest-southeast oriented fault." In layman's terms, colliding tectonic plates created major stress on a fault line and the sudden movement of rocks to relieve that stress led to the devastating disaster. Morocco is no stranger to earthquakes–more than ten have occurred in the past five hundred years–but one of this magnitude was unexpected. Though the initial quake is over, aftershocks continue to wreak havoc upon the region.
The Moroccan Interior Ministry updated the death toll to 2,901 and the injury count to more than double that amount on September 12, but both numbers are guaranteed to climb as rescue workers and citizens continue to comb through the rubble. Professional rescue efforts are concentrated in Marrakesh, despite the earthquake's epicenter being located in a nearby rural area. Villages at the foot of the Atlas mountains were decimated by the powerful tremors, and hopes of saving anyone trapped under the wreckage quickly faded. Traditional mud brick buildings collapsed on top of their inhabitants, leaving no air pockets for potential survivors. In far too many cases, entire villages have been forced out onto the streets with nothing but blankets to protect them. 
"Entire villages have been forced out onto the streets with nothing but blankets to protect them"
There is little contact with emergency workers due to a lack of electricity and internet, and the government's response has been noticeably lacking. Only a small percentage of affected rural communities have received federal assistance; some Moroccans now live and conduct school in government-provided tents. Those who have been left out to dry by the state have no choice but to work together and rely on the generosity of their fellow civilians. Mehdi Ait Bouyali, a young man whose village was completely destroyed by the earthquake, currently camps on the side of the street with other displaced survivors. They were given supplies by kind citizens passing the area, but have received nothing from the government. When interviewed by Reuters, Bouyali criticized his leaders' inability to provide any kind of help to the forgotten villages of the valley (Cornwell et al).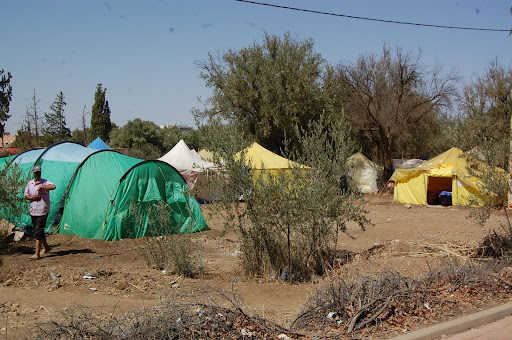 On top of this, the Moroccan government has been abnormally selective in receiving international aid. They have accepted aid from the United Kingdom, Spain, Qatar, and the United Arab Emirates, but have refused or haven't even considered responding to Belgium, Italy, Germany, and France. Arnaud Fraisse, the founder of French NGO Rescuers Without Borders, and his rescue team waited nearly four days for any word from authorities after arriving in Morocco; ultimately, they decided to proceed without official permission. In an interview with Reuters, Fraisse alleged that the delay cost many precious lives that could have been saved: "We are here… to save people under the rubble, not to discover corpses. This breaks our hearts." Others have criticized the federal response in less subtle ways. During a radio interview, the Italian foreign minister, Antonio Taji, claimed Morocco accepted aid only from those with whom they have an agreeable relationship, but Moroccan authorities say they are simply trying to avoid "a lack of coordination… [that] would be counterproductive."
Moroccans and global organizations continue to call on the government to receive aid and fulfill their responsibility as leaders. If you would like to do your part in helping Morocco, consider donating to the following organizations: