Every time someone says they run cross country, the response is "Wow, you're crazy!" In an average high school cross country race, runners complete a 5k. That's the same as running from Denmark to Tropical Smoothie! More impressively, most cross country runners can complete that run in 18 to 25 minutes. Even though Apple Maps says that it should take an hour and a half. Props to cross country athletes for beating the ETA! This year, the Denmark cross country team will run up to 8 races. That's almost 25 miles in 3 months. So what motivates these runners to participate in such a demanding sport?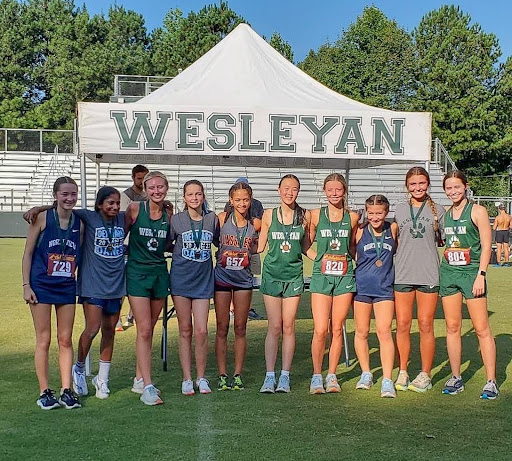 Reagan Hilyer, a name you might recognize from the morning announcements, is a freshman and is already placing in the top 10. Considering this is only her third year in the sport, that's impressive! Like many others, she decided to run cross country to condition for another sport in the off-season. In her case, it was soccer. The more she ran, the more she fell in love with the sport. Despite this, she mentioned that there is a certain mindset she has to enter to be able to compete. Hilyer pointed out that "mentality is the hardest part [of cross country.]" She said that the best way to get through a race is to maintain a positive mindset and find ways to distract yourself.  Reagan also mentioned that for her first race this season, that even though she was physically prepared, she was still nervous, as she didn't know what to expect. To overcome this, she talked to the upperclassmen on the team and asked for advice to soothe her anxieties so that she could compete to the best of her abilities. She also made sure to include that a bagel with no cream cheese, even though she thinks it's gross, is a must have for every race.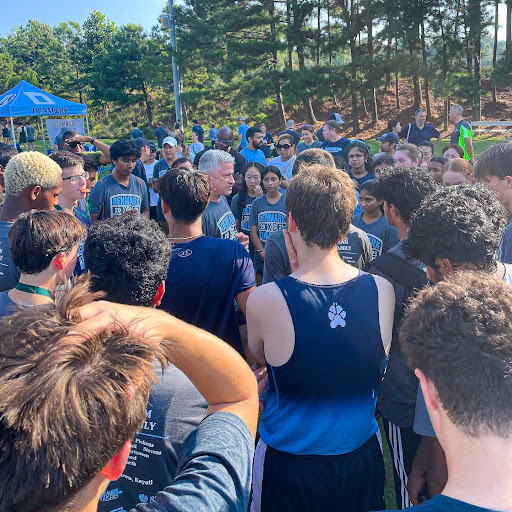 Junior Evan Ashley, a more experienced runner, has a similar mindset. He likes to relax and enjoy the race, reminding himself that he has done the work in practice and can just let his body do the work. His preparations consist of keeping hydrated and motivated. Although Ashley admitted that cross country is a tough sport, he specified that he finds joy in the fact that "it's a way for [him] to challenge [himself], compete, and get better." Beneficially, it gives him time to spend time with his friends, many of whom he met through cross country. This is, ultimately, what keeps most cross country athletes in the sport. They enjoy seeing the results of their hard work pay off in a race, as well as making lifelong friends. Coach Hudson, the head coach of cross country at Denmark, is evidently building the program around the approach of trusting the preparation done at practice and finding a way to enjoy the process.