What Makes it a Great Day to be a Dane?
I've been a Dane for 278 days, and by the end of the year, it will be 294. If there's one thing I've learned from my freshman year of high school, it's that everyday is a great day to be a dane. I don't know exactly what makes the day so great, but isn't it just so pretty to think that an invisible string ties my heart to this second home? Perhaps it's the satisfaction of making it to shore after wallowing through the treacherous blues of Shakespeare and Odyssey projects. Perhaps it's watching the joy light up on my friend's face when she talks about her idiosyncratic collection of cafeteria forks. Or maybe it's just the rosy feeling that these daily lessons will turn into future nostalgia. Whatever it is, I know that when I walk across these halls, I don't have to be a phantom. I can just be me; a delicate heartbeat amongst thousands of faces.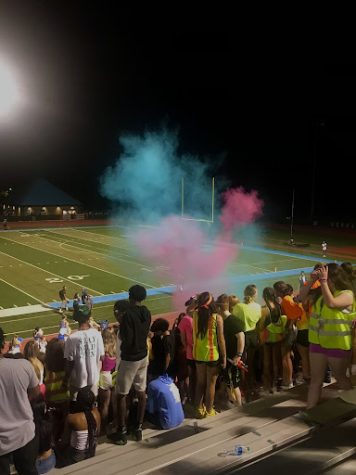 Though it feels as though many days have slipped through my reach, there are a few winsome moments that I can forever withhold as my own. Flashback to late August: where the air still leaked of sea salt and poolside popsicles, I went to my first ever high school football game. The Danes were in a heated match against the Cambridge Bears. We were on our last down, only a point away from the gold as the clock ticked its very last breaths. Then, a kick, a goal, a win! The crowd erupted in harmonious cheers. I've never really been a competitive person, but this win lingered like the gentle touch of Midas.
Better yet, this wasn't the only victory of the night. Just a couple hours before, a friend and I met up at the front of the stadium to rekindle our friendship. We didn't hate each other, no, we just happened to slowly drift away. Different schools, different relations. Though we were sure our five-year friendship wasn't going to shatter, it was refreshing to know that this game was the glue to hold us together for longer. If being a Dane meant acting carefree at football games with friends, I was totally in.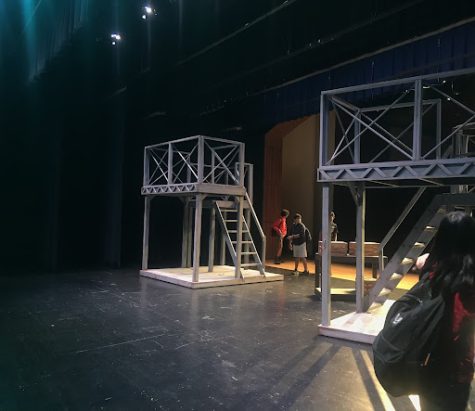 September, October, and November passed me by, but December seeped in like coffee stains on white. I was burdened with mid-term exams and final projects, draining me of any bit of holiday spirit. Then one day, I decided to attend the opening night of our school's production of Newsies. My only reasons for going were to, once again, meet up with a couple of friends, and also see the prodigious efforts from the cast and crew become a reality. If anything, I expected it to be a mere distraction from the end-of-semester apathy, yet the opening of the curtains drew a close to the gray and gloom. It was a vibrant show that brought back the color to my faded picture. What would've been brain-eating stress turned into heart-filling joy. I mean, who isn't happy to see crazy newsboys running around and dancing in the streets of New York? I ended up going a second time actually, just because I loved the first night so much.
Finally it was March. I listened to the presentation at the FCCLA meeting where they announced officer applications for next year. April is when I submitted my application. In just a few days, I'm getting inducted to the role. Funnily enough, this club was never something I planned to join.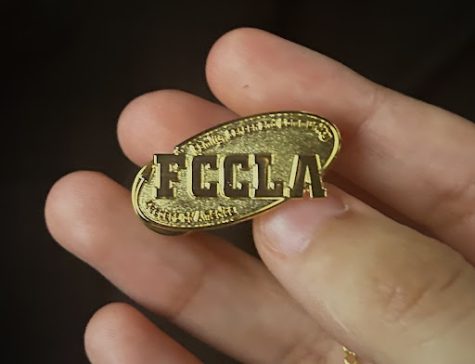 FCCLA stands for Family, Community, and Career Leaders of America. It is associated with the Culinary and Teaching pathways at our school, but I'm not in either. I had never heard of this club before this year. It just so happened that I stumbled upon the club's table at the club exposition in August, and decided to join to earn some community service hours. I began to attend the meetings regularly, each time a revelation to new perspectives. It felt good to help the community in even the littlest of ways. The more I volunteered, the better I saw myself. I never would have thought a club would be a mirror to my true identity.
So, as I turn the final pages to this chapter and enter the era of sunshine and swimsuits, I reach back to some of the year's memories before they slip from my fingers forever. I observe these moments in a new light, with a new appreciation that I didn't feel before. To future Danes or even current Danes, I just want to say one thing: You are what makes it a great day to be a Dane. Be the Dane that you want to be.
Leave a Comment
About the Contributor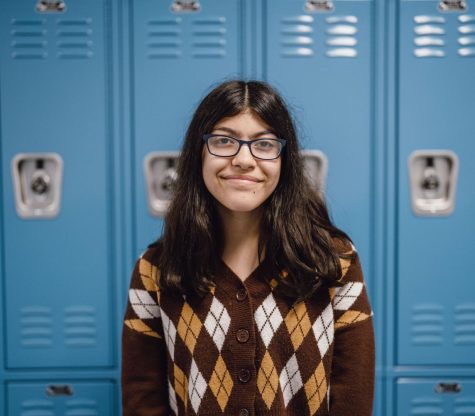 Natalie Colon, Staff
An older sister, a writer, and an artist. My mind is its own universe filled with stories I am eager to share, whether that be through written words or...