Unleashing the Unstoppable : Varsity Girls Reach Final Four
After an explosive win over Richmond Hill, the Lady Danes soccer team is moving on to the final four. With a shutout performance by the defense and the goalie, Brooke Derbartolo the Danes stomp out the Wildcats. A stunning display of offense by the Danes which was led by Jordyn Crosby's goal and Elise Sturm's hat trick, with a final score of 4-0. 
Reflecting on the game Elise says, "It was an important game to win…to help us towards our goal of a state championship". She recalls the hardship of losing in the Elite 8 last year and the elation of this statement win, "after getting knocked out in the elite 8 last year, this win means more than any other win yet…winning this game with my teammates will be something I remember forever". However, this is not the end; the Danes have a lot to look forward to, "I am so glad to have this opportunity to play with this team and can't wait to see what else we accomplish this season!"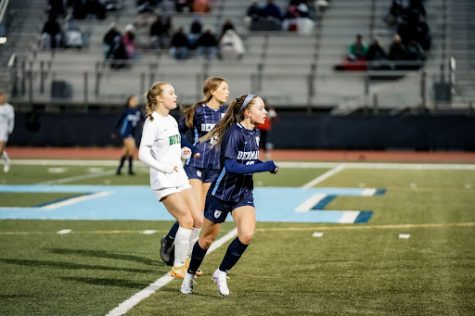 This entire season the girls have worked on showing their full potential. New and old players are working together to prove that their team deserves the trophy. To be successful in such a high pool of talent it takes more than just hard work, it takes a dedicated leader. Coach Barr supported and pushed these girls through rigorous training during their off-season and during the season. She's found many ways to help these student-athletes achieve at a high level, "(The coaching staff) push(es) them very hard in practice and make sure we focus on process over outcome. Having fun at practices on water breaks and down time, but put all their focus during drills." While making sure that these girls are pushed to their best, she also takes their overall well-being into account. She makes sure that they stay true to the sport by bringing out the fun and enjoyable things rather than just focusing on one set goal. It keeps them interested and more motivated.
When it comes to bonds formed through sports, Barr expresses how they form naturally, "Team bonding is important but relationships have to form organically." Forcing these friendships to happen won't end up producing those natural bonds. Creating real connections can help players navigate the hardships of sports, especially because they have someone in that position who they can talk through plays with. Having a teammate to rely on for mental support is a privilege that not many can relate to, and it provides that sense of comfort to these athletes.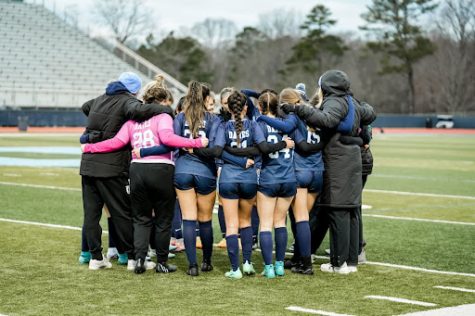 Many people do not realize how much time these athletes devote to soccer in their daily lives. In addition to their practices and matches, they also have to manage their academic career. A full day of classes stacked on top of practice and then add a layer of homework; it sounds like an impossible task, but luckily for this squad they have a determination that transfers from the pitch to the classroom. Especially for the upperclassmen, it is imperative for them to lead their younger teammates but also think about their future. Whether it be committing to a college for soccer or just to pursue an education, the upperclassmen have a full plate and are modeling to the others what it takes to be successful at such a high level. On the field or in the classroom, the girls have learned to overcome any obstacle. 
Over the past few years the varsity girls have paved their way to state, last year their season ended in the Elite 8. With their dominant win last night, they move further in state than ever before. While all the other girls will get another chance, for the seniors these are their only remaining games in their high school career, and for some, the rest of their lives. 
Playoffs happen every year, but there will never be another group like this. This group of girls is extremely special and already this season they have proven what they are capable of.  Be sure to plan to see the spectacular squad compete in their final four matchup against Campbell this Thursday!
Leave a Comment
About the Contributor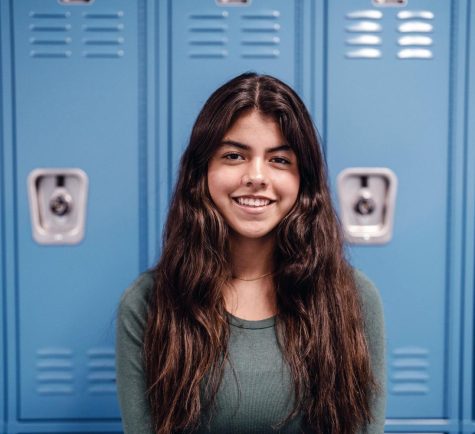 Camila Delgado, Staff
Life has felt fresh and new since I started high school. My name is Camila and I am currently in my sophomore year. I chose to take journalism this year...