Female Figures of Denmark
"Our job as females and leaders is to invest in people, giving them ideas that they hadn't thought of before."
March is Women's History Month– a time to recognize the impacts and contributions that women have made throughout history. What once was a week-long celebration has now been extended to a month-long commemoration to highlight influential female figures. Historically, women have served as pioneers in the fight for women's rights, advocating for causes such as voting and education. Figures such as Kamala Harris, the first female Vice President of the United States, and Susan B. Anthony, the head of the women's suffrage movement, have been frontrunners in the fight for equality. Outside history books, fearless women continue to make impacts.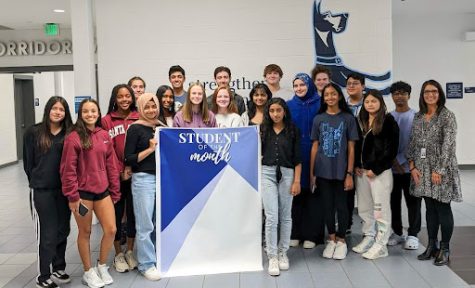 Denmark High School is an exceptional learning environment for students to grow and create a sense of community. From interactive pep rallies to Student of the Month brunches, the common denominator was Denmark's principal: Kim Oliver. Mrs. Oliver is one of the only female high-school principals in Forsyth County. "There aren't many [female high-school] principals, so it's important to model for other females hoping to take this role," Mrs. Oliver comments. Furthermore, she leads a female-dominated staff in Denmark, which consists of teachers, counselors, and administrators. "The very building we teach in was named after Dr. Denmark, a woman who was a pioneer in the medical world," Mrs. Oliver points out. To honor her legacy, she believes that teachers should "commit to student growth," regardless of gender.    
Despite not having initially considered it, she now serves admirably as a principal. It wasn't until her female role models inspired her to explore the teaching sector. She explains that these figures "planted the seed in her mind," which led her to become an assistant principal. As Mrs. Oliver names her inspirations, she states, "Our job as females and leaders is to invest in people, giving them ideas that they hadn't thought of before." Her mentors' encouragement and support were essential for her to become a principal. She serves in her role with devotion to her students, attending numerous sporting matches, club events, and art department showcases. In addition to enhancing her individual connections with students, she serves as a positive example for other students to engage and participate. "My core belief is if I have a relationship with students, they are more connected to Denmark and will invest more in the school," she explains.
"Our job as females and leaders is to invest in people, giving them ideas that they hadn't thought of before."
In addition to our beloved principal, Mrs. Nelson is an adored math teacher, defined by her strong connections with students, some her own and others who don't take her classes. "I am relationship driven and work hard to build positive working relationships with my students," the beloved teacher explains. Whether this 
is done through in-school efforts, such as helping students on a project, or extracurricular involvement, like attending a student's sporting match, Mrs. Nelson makes students feel seen and understood. "I believe that all of our staff members commit to… providing opportunities for students to learn and lead," she explains. Regardless of gender, all Denmark staff members work hard to create a sense of unity among students. Although Denmark is a relatively new school, building a groundwork for students and staff impacts the community of Denmark as a whole. "We are still a new school creating traditions for years to come," she explains with a sense of pride.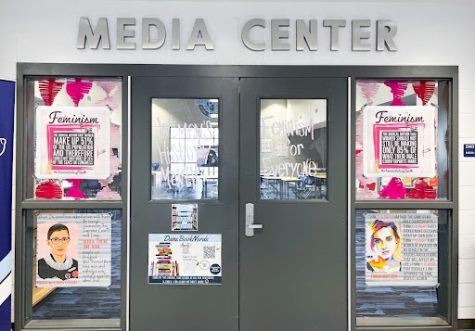 Outside of supporting students, she indulges her own efforts in the Student Government Association, namely SGA, and the Dawg Pound, Denmark's school-spirit club. "I believe community and belonging are the keys to a positive high school experience," Mrs. Nelson explains. She collaborates with student-led organizations to implement her ideas and expectations for Denmark students. She hopes to make the Denmark community "inclusive and welcoming" despite the large student population. Connecting with students on a personal level is crucial to growth and development. "When students… feel included, their experience [in the classroom] is more positive." By getting involved in clubs and understanding students on a deeper level, Mrs. Nelson plays a key role in the community of Denmark.
Students are encouraged to engage in their community through club activities and other extracurriculars. Senior Arin Watson has taken numerous roles throughout her high school career and plans to expand her interests in college. As she lists some of her most meaningful accomplishments, she includes, "[I've been] voted Class President four years in a row," along with many other commitments and clubs. Additionally, Arin is a part of Denmark's Local Student Council, a group of Denmark administrators, parents, and teachers who discuss the future of Denmark. Through her efforts to strengthen the spirit of the student body, Arin has demonstrated her resilience and determination to make an impact.  She explains, "while I do face setbacks, resilience is what makes the difference." She has taken the initiative through multiple positions to make high school an enjoyable, accepting experience for all students.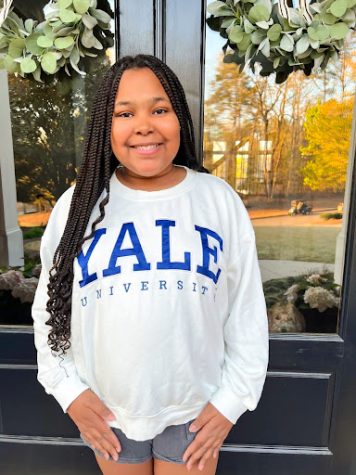 Her motivation to work hard stems from numerous figures, such as her sister and grandfather. She also names Denmark teachers Mrs. Jewett and Señora Wardrip as some of her biggest teacher inspirations, who have supported her academically and personally. "[These teachers] have pushed me… because of the potential, I believe, they see in me," Arin comments. She plans to attend Yale University on the pre-medicine track. When asked about her goals for college, she explains, "I think college will allow me to dive into any and every interest that will guide me in a direction." As an incoming college freshman, Arin advises high school freshman to challenge themselves: "Get involved in any and everything; you never know what could happen!" With her extensive involvement and commitment to making Denmark a better place, Arin will surely leave a mark on students after she graduates.
One sophomore, Reeha Rahman, has taken up multiple officer positions and received recognition for her efforts. Despite her young age, she inspires others and works hard to gain hands-on organizational experience through officer positions. Reeha names her greatest accomplishments: "Through the DECA community giving project, I was able to work with a team of students to improve the Dane Pantry in Denmark." The food pantry is a source for many Denmark students as it provides food at no price. She worked alongside other students to make the pantry more accessible for all students and received recognition for her service at a state level. Reeha also became a semi-finalist for the Governor's Honors Program, namely GHP, as a Biology major. "[This opportunity] has allowed me to express my passion for science outside the classroom," she comments. The GHP program is selective and involves an extensive interview process, which she has undergone and received recognition for.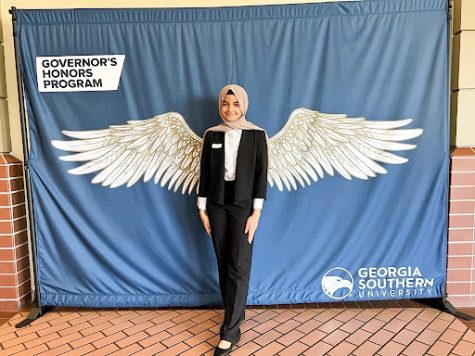 Reeha has taken advantage of the opportunities around Denmark to make the community a better place. She intends to continue her roles in numerous clubs. She serves as an inspiration to Danes who hope to get involved in their community. Reeha believes that "inspiring others is not about age, but about taking action, being passionate, and leading by example." Her own inspiration comes from her mother, who moved to the United States from India and "worked tirelessly to pursue her passions." This experience has taught her the importance of resilience- she continues to work hard, tackling any possible obstacles. Reeha encourages freshman girls to join numerous clubs to discover their passions and interests. "Denmark has such a diverse and wide variety of clubs and organizations to choose from, so take some time to figure out what interests you," she explains. With two years left of high school, Reeha will continue to inspire her peers and encourage growth.
Although Women's History Month has come to a close, it is crucial to honor the women who have made an impact on society. Rather than confining appreciation to a single month, it's crucial to convey gratitude for the women who have driven progress and created positive change. The numerous commitments that these icons have made serve as an inspiration to all. From student leaders to admirable principals, these fearless women strive to make the Denmark High School community a more accepting, hardworking environment for all, regardless of gender.
Leave a Comment
About the Contributor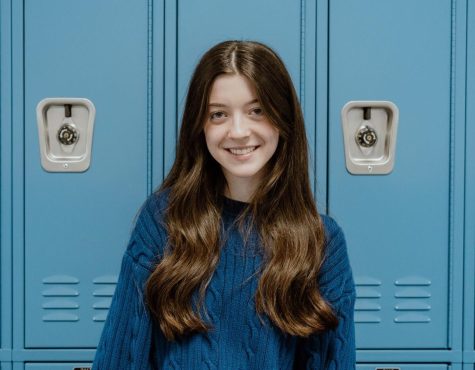 Katie Strickland, News Editor
Part-time student and full-time Swiftie. As a senior, I am ecstatic to collaborate with students and staff around the school as the section editor of News...