Breaking History Through Every Era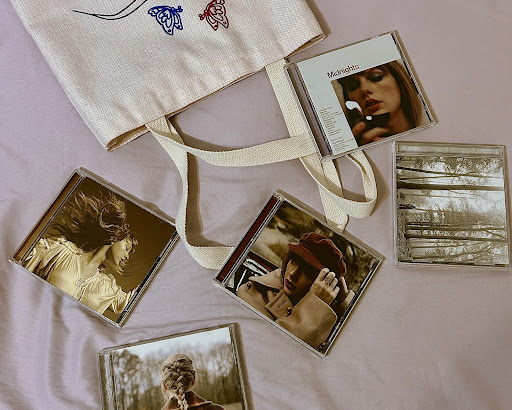 She's a 12 time Grammy winner, 29 time Billboard Music winner, and a 7 time Artist of the Year. She's Taylor Swift, and she has returned from the studio to tour. 
In the metropolis of Glendale, Arizona, renamed Swift City for the event, Swift opened The Eras Tour as homage to all of her albums. Her set list spans a whopping three hours, including a total of 44 songs and an impressive 16 costume changes. On this tour, every era gets its time to shine. The autumnal desolation of Red, the flowering euphoria of Lover, and the roller-coaster effervescence of Midnights— all performed in one night. 
The technical elements of the tour are ingenious. Swift uses a combination of mobile platforms, intricate lighting, and life-size projections to encapsulate specific eras and song themes. Recent viral videos have shown Swift even diving beneath her stage and "swimming" to the other end. The Swifties can thank Covid for such a beautiful labyrinth, as the pandemic gave Swift extra time to carefully devise her tour— every last detail, down to the individual thread. She doesn't call herself a mastermind for nothing.
Swift is no stranger to high-achieving tours. In fact, it could be argued that no other artist has come close to her touring successes. In 2015, the US leg of her 1989 World Tour broke the record for the highest-grossing domestic tour for a woman. The tour grossed $250.7 millions dollars, beating One Direction's On The Road Again Tour which made $208 million. This also gave Swift the titles of the only woman and only solo artist to break the 200 mark that year. Just three years later, Swift broke her own record with her Reputation tour, grossing $345.7 million dollars in revenue and receiving 2.88 million attendees. It became the highest-grossing tour ever in the United States and North America, and the third-highest grossing female concert tour of all time. To this day, critics consider the Reputation Stadium Tour as one of the greatest world tours of all time. 
Though the Eras Tour has only just begun, it's already making its mark. Swift broke the record for the most attended female concert in history with a total of 69,000 guests on just the first night. The Eras Tour has already grossed an estimated $554 million dollars, which is, yet again, breaking Swift's own record. One fan, Mahathi Yammada, reckons, "It's amazing how she's able to sell out entire stadiums, and this isn't even including all the people that watch on Instagram or Tiktok lives. If anything, the stadium capacities are holding her back." With more than 2 million tickets sold, she broke the record for most tickets sold on Ticketmaster. In fact, there were so many fans waiting in the queue that the website ended up crashing.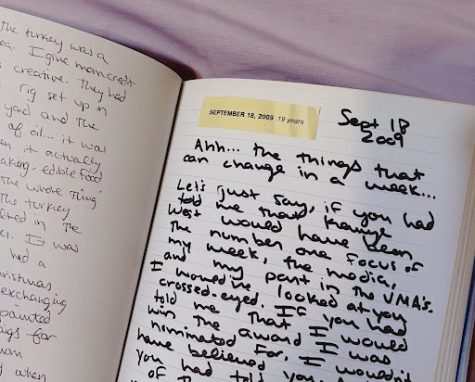 Taylor Swift is establishing her throne in the music industry. Since starting her career, she's been nominated for over 500 awards and has won 324 of them. "Everything she touches literally turns to gold," says Yammada. Whether it's her nostalgic country music from 2006 or her current pop sensations, there's a song for everyone to sing along with. Another student comments on her song-writing, "Rather than just putting a nice pop beat on some lyrics, she strives to tell a story. She picks from her own experiences, but she also can create new stories outside of her personal diary." Her unique way of storytelling is prominent in her surprise album, folklore. Swift created a love triangle between fictional characters named James, August, and Betty, and fans love decoding the story in each song. 
From writing tabletop songs in her family's Pennsylvania farmhouse to achieving dreams higher than the New York skylines, the 33 year old has revolutionized the music industry with nothing more than a guitar and a classic red lip. While critics and other Hollywood stars have tried to shatter her career, Swift has never failed to come back stronger than a 90s trend.
View Comments (1)
About the Contributor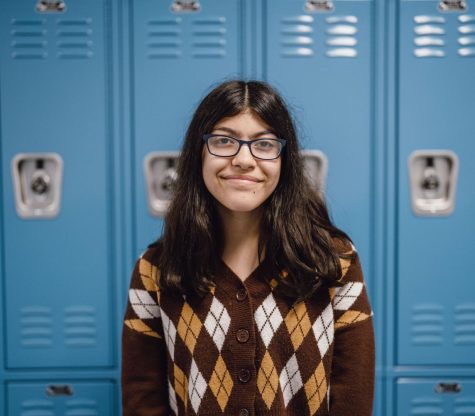 Natalie Colon, Staff
An older sister, a writer, and an artist. My mind is its own universe filled with stories I am eager to share, whether that be through written words or...