Racing Past School Records
"As one of the youngest schools in the county, it is an incredible feat for Denmark to be on Georgia's top 10."
  On February 25th, old records were broken and new records were set for Denmark High School. Athletes Maranda Dicks, Raya Gaskin, Jordan Williams, and Monroe

Lewis competed over the weekend and coming out  in Georgia's top 10 with the time of 50.74 having broken the time of 1:04:65.

As one of the youngest schools in the county, it is an incredible feat for Denmark to be on Georgia's top 10

.

T

his is a huge accomplishment for these girls. The girls have been working on achieving their new record since January and some have been working for years to accomplish this goal. Maranda and Raya have been at Denmark for four years, and this is their final year of track, so breaking their record before heading off to college is a huge accomplishment for these girls

.

For these runners, it's not solely about breaking and setting records; it's about perseverance and hard work that come before it.
For establishing new records requires practice, determination, and motivation. Maranda Dicks has been training for many years, and she explains what was necessary to break the record. Maranda expresses, "I've been running since elementary so I've always had the mindset every year is to get faster than my previous record with the help of my team." Theirs was not a success by chance. Day in and day out, Maranda has put in the hours to achieve this goal. Because these athletes work around the clock. It's not just about their own self-assurance; they also need their supporters cheering them on from the stands or the sideline.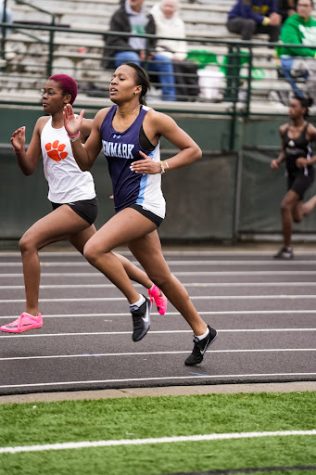 For Raya Gaskin it's all about having the right support system in place, in addition to motivation. Gaskin elaborates. "Having great coaches that pushes me to my fullest potential, even when I doubt myself, adds to my motivation. Having parents that give me pep talks before any competition motivates me and gives me confidence in everything I do." Coaches pushing her to reach her full potential, parents cheering her on at every meet, and teammates competing with them to improve each other. As she worked toward this goal, her parents, coaches and teammates were by her side every step of the way.
The girls have other goals in mind after accomplishing their first goal with teammates, parents, and coaches, as well as pushing their limits to achieve it. The girls are determined to break even more records after setting a new one for Denmark High School. Raya says, "Setting a new record makes me want to beat my own record!  I plan to work even harder and put in extra practice time to do so. My biggest goal would be to run the 400 in under 60 seconds. My plan is to improve and perform better at future track meets." With Gaskin putting her blood, sweat, and tears into achieving this goal, she is now going to work twice as hard to break her new record.  With Raya's goals in mind, right next to her, Maranda explains her future plans. "My next step is to keep training a little harder for the next race to come until I pass this new record," says Maranda. With the season just beginning, the Danes have accomplished so much and still have so much time to accomplish even more.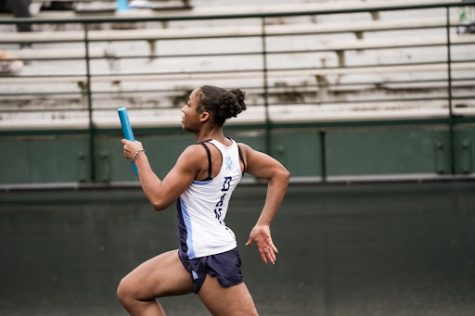 Unfortunately, Raya and Maranda will be running to the finish line for Denmark for the final time this year. That doesn't mean they've been forgotten; their new record will follow them as they leave Denmark. Raya and Maranda will take with them a piece of Denmark when they leave for college. Their legacies will live on, "It feels amazing to break the record before leaving for college!  I am proud of myself and my accomplishment because this is only my second season running track, so performing the way I did was unexpected and took me by surprise." With Maranda also saying her goodbyes to Denmark, she explains, "It feels good. Because I already set a new record every year, breaking the record this year again feels like another medal added to my trophy case literally." With these records already established and more meets to come, go see the track girls when they return on April 1st! 
Leave a Comment
About the Contributor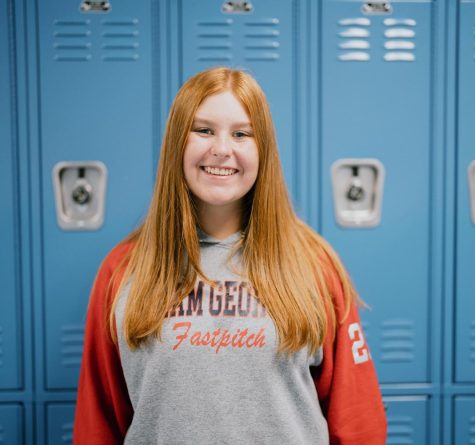 Caitlyn Jeffrey, Staff
Every morning I think of one thing- bagels. With a bagel in my stomach, I am ready to take on the day. Sports are my  life because they are all I have...