The Importance of Inclusivity
The 94th Oscars was a night filled with joy, love, and acceptance. This year has been a groundbreaking and unique year for cinema, including the new representation and inclusivity shown in media.
This year, many of the Best Picture nominees feature people of color, women, those with disabilities, and overall representation of what it means to be human. Nominee Everything Everywhere All at Once follows the multi-dimensioned story of an Asian-American household and is nominated ten times. The whole point of this movie was to show what its like to be and Asian American: raw and realistic. This story gave so many people second chances, including actor Ke Huy Quan, who stars as Waymond and is nominated for his first Oscar. Quan was an actor as a child, but as he grew up there were no roles for Asian Americans. Everywhere Everything All at Once gave him back that dream of acting, 20 years later. Making movies that dive into unique perspectives and spread awareness is what makes cinema so special. 
Tayva Smith, a sophomore at Denmark says that "having representation in the media makes me feel seen, and the Oscars this year highlights that." Quan's outstanding performance is recognized along with the lead, Michelle Yeoh. The lead was originally written for a man, but when casting directors saw Michelle, they rewrote the role for her. Her character is the type of representation needed in the media, allowing actors of color to show what they're capable of. After years of the Asian community not being represented in film, Michelle has made her breakthrough and has her first Oscar nomination. The 94th Oscars finally gives actors that chance. 
Angela Bassett and Stephanie Hsu both are nominated for Best Supporting Actress; many people on social media have shown their frustration at having to choose a winner because they're both so talented. Angela Basset is an African American woman and she has shown her amazing dedication to her work, and her talent is immeasurable. 
Mrs. Rhodes, US History in film teacher at Denmark says, "The Oscars often help lead the charge for change. When Gone with the Wind premiered in Atlanta, the African American cast members weren't allowed to attend since it was held at a whites-only theater. The movie was nominated for 13 Academy Awards, one of which for best supporting actress African-American Hattie McDaniel for her role as Mammy. McDaniel was allowed to attend the Oscars ceremony despite the fact it was also held at a whites-only venue. Not only did she make history by attending, but she won, becoming the first African American actress to win an Oscar. To put this in perspective, the landmark Brown v. Board case wouldn't happen for another 14 years." With all of the movies nominated this year, it highlights the need for change and the significance of having a diverse cast and crew.
While there's still work to be done, the Oscars this year show tremendous growth from when the award ceremony first aired 93 years ago. Having inclusivity in cinema can change someone's life, so the stories told this year highlight that by having outstanding cinematography and actors. 
Leave a Comment
About the Contributor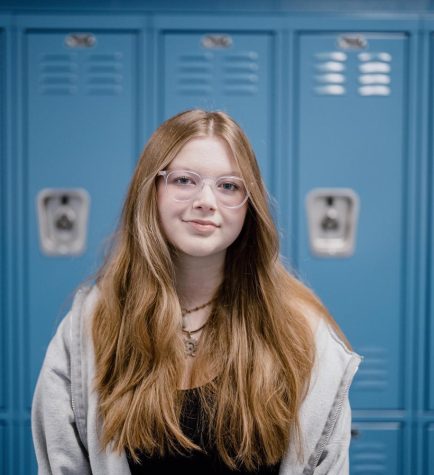 Erin Miller, Staff
I'm a book, poetry, music, and film enthusiast. I've been surrounded by writing my whole life because my mom's a journalist and she's my biggest inspiration....