ARK: A Random Act of Kindness
In the hands of every child, a book should reside. A shining, glimmering, majestic book. This book should entice the minds of the young and form new lines of vocabulary within the child's speaking range. Nowadays, this sadly isn't the case. In recent years, Forsyth County alone has seen a 40% decrease in children's literacy rates. More than 25% of students are reading under the lexile level of their age group. Thankfully, a few organizations made it their mission to help increase the literacy rate for all students in the na
tion. A Random Act of Kindness, or ARK, is a special group which caters to the reading eligibility of young children. Taking inspiration from Dolly Parton's Imagination Library. ARK at Denmark High is trying to provide an abundance of families with children's books. With a recent book drive, the Denmark community is connecting to this cause one book at a time.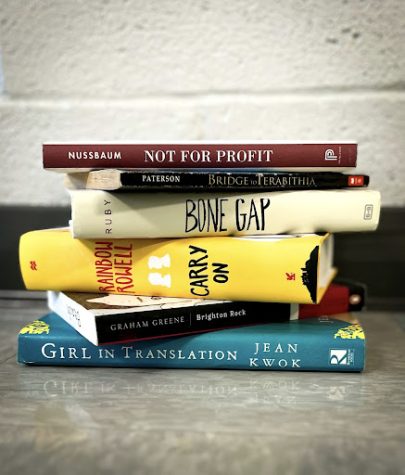 It is important for children of all ages to have access to books whether they're online or  physical copies. ARK makes it possible for students to gain that access. Reading books periodically helps distinguish better vocabulary and brain development needed for school. By reading at a very young age, students' minds will blossom beautifully as they gradually advance in education. Mrs. Oliver, Denmark's principal, states, "If we as a parent never read to our children by the time they turn five years old, they have heard 4,662 words. But if we had read to children 1-2 times a week, they would've heard 63,000 words." Not only is it necessary for children to read independently, but also for parents to read to their children. In the statistic given by Mrs. Oliver, there is a 58,338 word difference between those who have been read to and those who haven't. This is why ARK and Denmark alike express the importance of why students should be exposed to literature.
How can someone make a difference? Every fourth period class is holding a competition: which class can garner the most cash and book donations. This fundraiser was made into a competition to increase the rate of participation. The winning class will receive an ice cream and pizza party as well as recognition for winning this event. Later, the donations will be distributed across Forsyth in the hopes that the literacy rates will be increased. Mrs. Oliver expresses, "Our random act of kindness is really to put books in the hands of families ages 0-5, and also to just spread some education about why it's important that we're reading to our children even before they get to school."
ARK is a great example of ways people are helping this community thrive. Not only are high school students helping the next generation, but teachers and parents are helping as well. "Elementary School children can also participate in the book drive," Mrs. Oliver said. A former elementary school teacher, now employed at Denmark,  encourages this drive due to her own experience when working with the younger age group. "Reading is the foundation for everything, so when these kids have this background knowledge or even just print concept (when they know how to hold a book) they'll start making those connections that every word that we say are those words that are on those pages and it just makes everything come to life for them," Mrs. Whitlock states.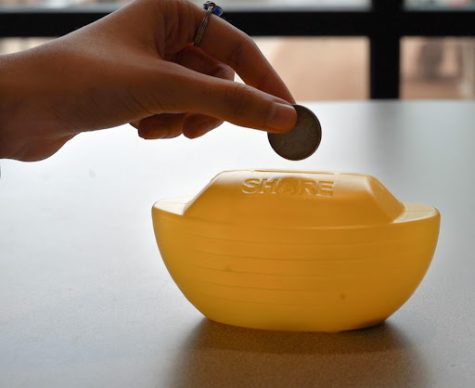 Learning starts at a young age, so by participating in this drive, students are helping each other leap into the near future. Raising awareness and providing the necessities for the younger generation are key to building up the Forsyth community. Denmark High is an influential group to the young populations, so by doing this fundraiser, students are able to encourage and uplift the youth around them. 
Leave a Comment
About the Contributor
Simryn Darji, Staff
I am the youngest of three siblings and it's pretty boring. That's why I turn to books. They add a little spice to my personality. Along with books,...