Lacrosse Girls Lead the Way for New Athletes
Various new girls pick up a lacrosse stick in high school for the first time. Under a group of experienced and encouraging coaches, the girls start to improve their passing, cradling, attack, and defense. Alongside the sharp and dedicated group of Varsity girls, junior varsity eagerly prepares to follow in their footsteps.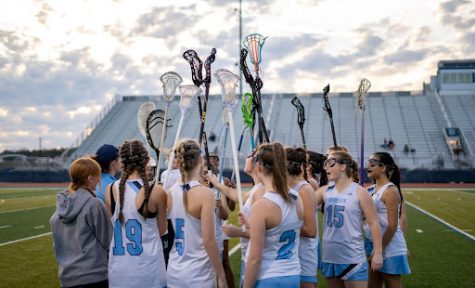 The coaching staff created an effective environment to grow and shape the players. Rena Woodruff is a sophomore who is in her first year of lacrosse, and the pressures of starting a new sport can be overwhelming. Having to physically and mentally catch up to athletes who have been playing all their lives is intimidating and takes a toll on confidence when playing. She describes her experience catching up, "Even if certain skills come naturally to you, it's different then someone who has played for years." Despite Rena's recent start, she feels confident in her daily 100 touches, time devoted outside of practice, and watching game film.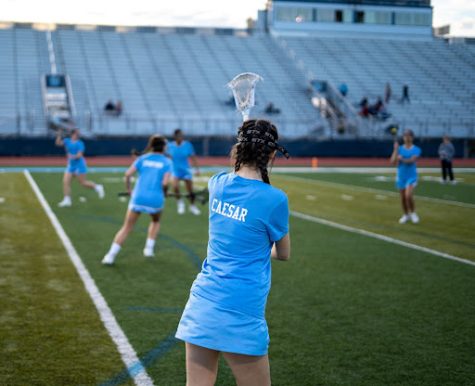 Along with diligent work on the field, enthusiasm from the varsity girls also inspires the newer athletes. Ansley Young has played lacrosse all four years of high school and recently committed to play at Kennesaw State University. Being skillful and intelligent on the field, the fresh-faced girls on the team look to Young for guidance. Rena Woodruff explains the team's relationship with the upperclassmen, "Seeing upperclassmen commit to D1 schools is very motivating. It makes me want to be better and push myself to try and be at that level at some point." Although Ansley has already committed her time for the next four years to KSU, she is cherishing the impact and opportunity given to her as a leader for the Danes."I want them to see with my commitment (to KSU) I am still working, training, and constantly putting effort into my game." Young continues to dedicate her time to lacrosse while guiding the eager girls. As the lacrosse season continues, the girls continue to work and evolve into accomplished players.
Girls Lacrosse faces Peachtree Ride on March 7th.  Prepare to see a talented group of athletes dominate for the rest of the season.
Leave a Comment
About the Contributor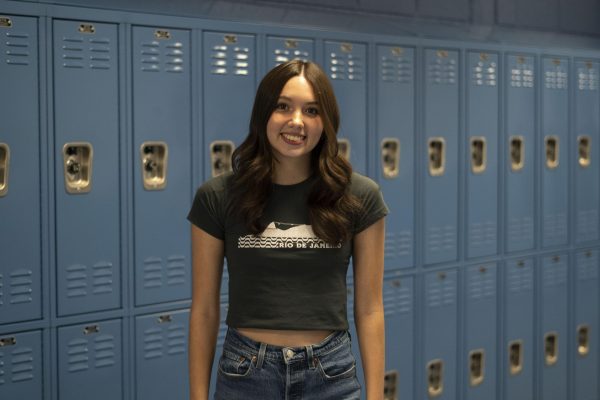 Miranda Meano, Sports Editor
After I rush to school, the countdown until my afternoon nap begins. I'm an avid supporter of power naps, Chai Lattes, and FC Barcelona. This year, I...