The Underlying Effects of Covid-19 on High School Athletes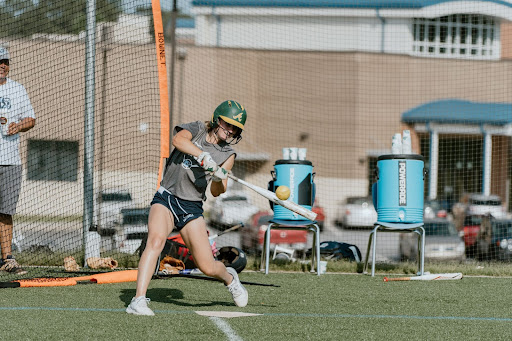 People tend to be focused on certain aspects of how dreadful Covid-19 was, they focus on the economic and political effects of this pandemic. Due to the pandemic schools were forced to close, and the majority of the conversation surrounding school closure is how it affected learning gaps. In addition to the instructional deficiencies of online learning, the pandemic also significantly impacted another aspect of student life–Sports.
There is no misunderstanding when it comes to the negative impacts of Covid. Teachers and students alike agree that there was a detrimental effect on both mental health and quality of learning when students were separated from school. It was the first time that people around the world were simultaneously disconnected. Another effect from the pandemic, almost unnoticed, is that athletes had to find new ways to practice and not burn out. Without the structure of school and group practices they had to adapt to the new life of isolation: mindlessly scrolling through social media, staying in bed all day, and not wanting to talk to anyone. The motivation to go compete with one another lost its effectiveness in isolation from each other.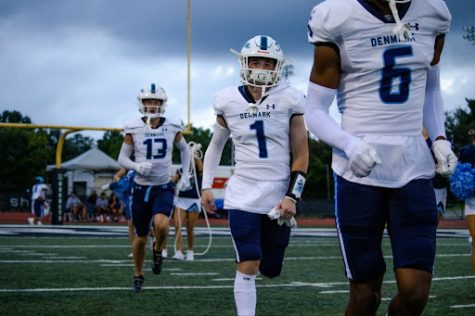 Young and old athletes saw this inevitable change. Juniors and Seniors had to endure losing a year or two of practice and experience. When thinking about their future, they lost a year of scout and recruiting. For the upperclassmen, college was a major issue when Covid-19 hit. The National Collegiate Athletic Association reported that "600 college athletic coaches that showed 52 percent believed the pandemic is delaying their recruitment efforts for the class of 2021." The delay in recruitment  stacked even more stress on the rising upperclassmen because a recruiting process that had been established for years changed. What was once a familiar and navigable process became conflated and confusing. The laborious process of creating highlight reels and emailing coaches became a lost cause. College coaches had 5th year seniors eager to stay for an extra year.  Spring athletes athletes lost complete seasons, causing the loss of major practicing and playing time.  Also the college recruiters were not able to show up in person to see all these different athletes compete, restricting the first person experience to understand all the athletes and how well they played. Francesco Capocci, a senior on varsity baseball, talks about his experience during this time, "College coaches could not see me in person so I didn't receive offers as fast due to Covid." Not everyone was going to be able to recover from so much time lost, many people depended on these sports and dedicated their lives for a future in college sports. Whether it was 6 months or an entire year in isolation, so much time was lost for all these athletes trying to continue their path for the future.
As the 2020 high school graduates went to their first year of college they were at a clear disadvantage. This was because the seniors from the previous year got a second chance. Due to most spring sports losing their entire season, the NCAA granted every athlete another year of eligibility. This was basically a do-over for their lost senior year. This put the incoming freshman at a disadvantage because they were put in a position where they would have to compete against other athletes who had one year more of experience in the college athlete environment. Putting a 18 year old with 0 collegiate experience against a 23 year old with 4 years previous is a severe disadvantage. 
It was the other way around for incoming freshmen high schoolers. They were at an advantage due to competing against seniors that lost a year of high school sports. Even though they all were missing a year, when their high school career starts, it's the beginning of a new understanding of sports. 
These Denmark athletes had found new methods to keep safe and continue their passion for playing. Varsity softball player Jordan Williams describes how she stayed safe and consistent throughout the pandemic, "Over the summer all our workouts were virtual, we had to make sure we stayed consistent instead of having someone to keep us on track. When the school year started, instead of coming back to in-person school, I decided to stay online for the sake of my safety and health, since I also wanted to be able to keep playing for the team." Jordan details the struggles of balancing the academic demands of online school and the pressure of performing on the field. 
There have been ups and downs to the careers of athletes at Denmark high school, yet these students are still able to power through and improve to the best of their abilities.
Leave a Comment
About the Contributor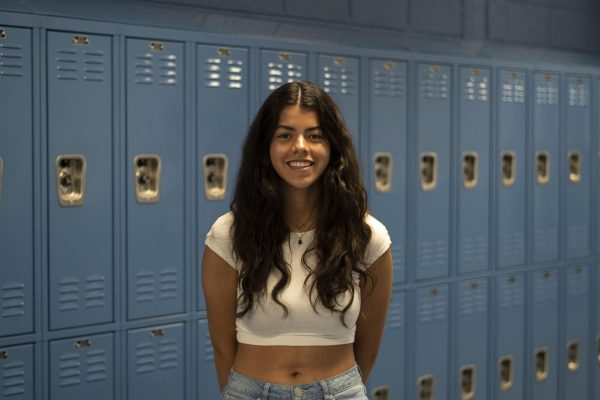 Camila Delgado, Student News Editor
It's always mind-blowing to think about the stories within every person. Each one has their own life, and we can only see the snapshot of it. I often...