Hudson's Path to Fame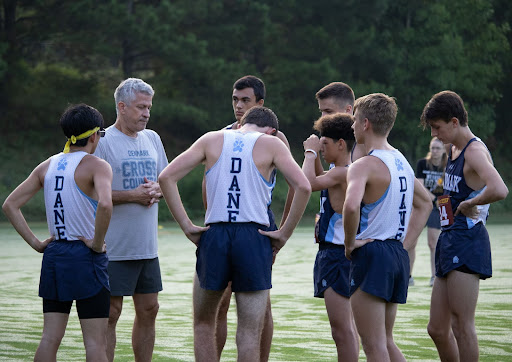 After years of tirelessly sacrificing to student athletes and supporting them in journeys towards the top, Andrew Hudson has earned his own merit in the Coaches Hall of Fame.
Throughout the years, the Denmark XC and TF team have seen continuous growth in how they work as a team and face challenges. Since the school opened in 2018, the cross country team has continued to cut down the time in races, marking 2 minutes less than the original time in 2019. For a team to excel there are many factors that contribute, such as  cooperative teammates, and having a coach that can understand those individuals and help them move towards success. Hudson shows that not only is he a determined coach, he has created a community filled with support. 
People often express their experiences and impressions of Coach Hudson, such as Mr. Karen, the Athletic Director, saying, "Coach Hudson is one of the best cross country and track coaches in the state of Georgia. When he expressed interest in being a coach on our staff a few years ago, I was excited to bring him to our administration team to interview for a teaching job. Karen and Hudson have previously worked together, in the previous 20 years either competing against each other or coaching alongside one another, "As soon as he was hired, he made an immediate impact on our running programs by putting us on the map as state contenders." It is without a doubt that the Athletic Director is proud of Hudson's accomplishments. Hudson has made a significant impact on Denmark athletics, and continues to show how important his coaching is to the team.
His relationship with the team is one of a kind, and athletes continue to rise under his guidance. Ben Sydell, a junior, talks about his experience with Hudson, "Coach Hudson has helped me be consistent with training, there's no way I would be where I am without him." Waking up on days of the competitions while trying to calm the nerves and stay confident.These runners continue to learn through his teachings, "He plans out races for the team and tells us where to be at certain points. Him doing things like that gives me a lot of confidence  going into a race." Coach Hudson is able to spread his expertise to his athletes. He sets limits and expectations for his runners to meet to make sure they are ready for the next race.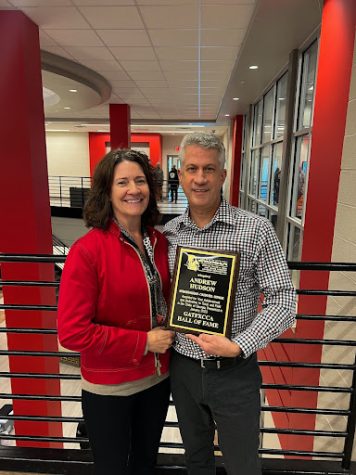 Everything he has accomplished has led up to this moment. Hudson talks about his past and how it led up to where he is now, "The Denmark teams have certainly been a part of the success I've had as a coach. Coach Brown and Coach Kent established a strong program with high expectations." Hudson didn't just appear one day as an amazing coach, he worked his way up, continuing to improve his strengths. With influence from his surroundings as well, the Denmark team have been able to prove Hudson's great capability to train through the astonishing performances that they give at meets and races. "They listen, work hard, and accept our challenges. They make us look good for sure!" The team and the coach have worked together to bring out the best in each other, and are thankfully rewarded by being placed in the Hall of Fame.
Leave a Comment
About the Contributor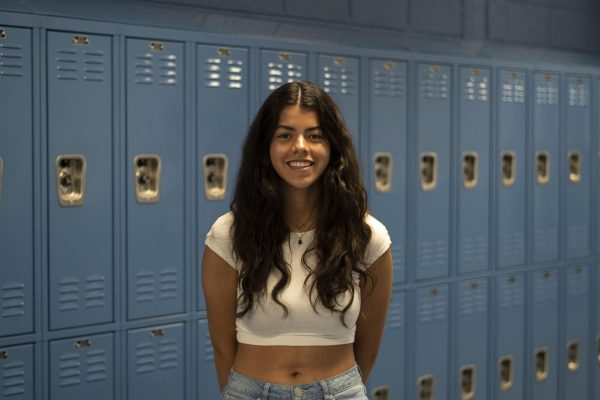 Camila Delgado, Student News Editor
It's always mind-blowing to think about the stories within every person. Each one has their own life, and we can only see the snapshot of it. I often...