Another Shot
A pool of parents and students cheered on the lady Danes as they went head to head with Lanier High School. When the final buzzer echoed through the gymnasium, the crowd groaned, and the Danes walked out with an unfortunate loss. Before this game on Wednesday, Hannah Lopez expressed that she thought they would come out with another win and said, "I definitely thought it would be a good matchup, and I thought we were well prepared before the game." They walked in confidently after a win against Upson-Lee, but were stopped short as the buzzer roared throughout the gym.
In the first quarter, the Danes were up 7-4. During the first 7 minutes, the Danes's defense held the Longhorn's offense short, with Mallory Bryk, Katie Counter, and Hannah Golden blocking and stealing to stop Lanier from scoring. But, as the 4th quarter creeped upon them, the Longhorn's offense slowly infiltrated the Danes's offense. The 4th quarter began and they were down 11 points, but didn't give up and clawed their way back up to 41-32 Hannah Lopez said," I think the entire team was on the same page in terms of competing. We really gave it all and played together to make opportunities for each other and that's what helped us come back." Even though they took a loss, Hannah doesn't see it as a one, but instead sees it as a great opportunity to improve. "Big thing I've been trying to work on while I'm playing is to think positively and be a better leader and teammate on the court. So a lot of what goes through my head is 'What can I do to help this team succeed at the given moment.'" The loss of a game is an opportunity for the girls to get better and work on their weaknesses to make them a better team, instead of a permanent defeat. The Danes play again on Friday, 12/9 against the Lambert Longhorns. Come by to cheer on the lady Danes as they make a rebound.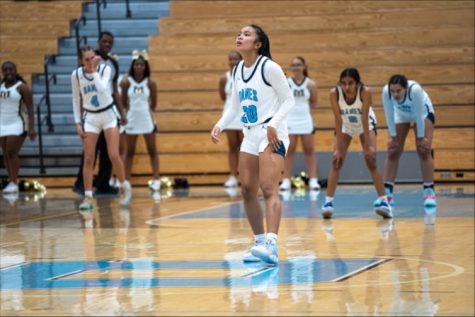 Leave a Comment
About the Contributor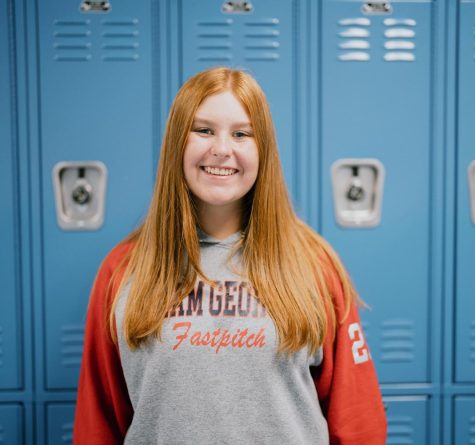 Caitlyn Jeffrey, Staff
Every morning I think of one thing- bagels. With a bagel in my stomach, I am ready to take on the day. Sports are my  life because they are all I have...