Finish to a Sensational Season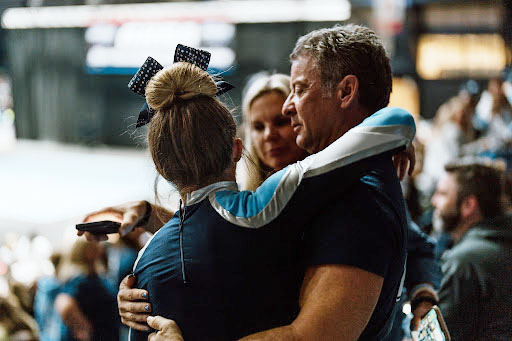 Perseverance paved the way for Denmark's girls varsity competition cheer, guiding them to state and placing them 6th overall. Constant hours of training and practice led up to a surreal moment. Whenever a sport reaches their goal, a sense of accomplishment surfaces, creating a greater connection that shows how they have grown together to end up at the goal. The girls have developed powerful bonds with one another that have guided them to returning to state together. Having a team achieve what they have been dedicated to for the entire season gives a rush of relief to finally be there, through the hardships of having to overcome injuries and traumatic events, it has brought them here. 
A few seniors on the team were able to experience going to state for the second tim. In 2019, these senior girls were freshmen who went to state and gave outstanding performances, resulting in them being state champions. Now, they are giving their teammates a chance to have this exhilarating experience together. Maya Pankhania, sophomore on varsity comp., expressed the emotion surrounding such a monumental moment for the program"It's a little nerve wracking because this is my first time going, but I'm also super excited because we have a really good team this year." Much like every team, the Danes had a goal–go to state. Not only did they achieve that goal, but the placed in the top 6 teams out of the entire 7A classification. The students of Denmark have seen the spectacular performances done by the cheerleaders and continued to support them to their fullest potential. These cheerleaders rightfully deserve every ounce of appreciation and recognition from the schools community.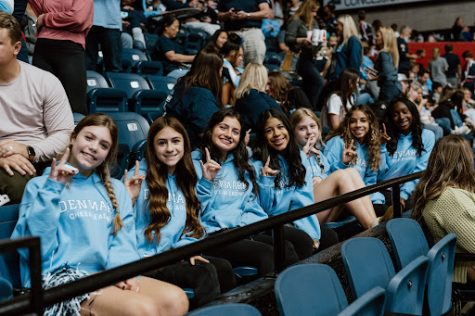 During the competition, the performance the girls presented was astounding. Having great amounts of support from their families and friends. The junior varsity team was present cheering on the girls from the stands, and the families of the team also came along to show their love for the team. The feeling of being lifted up by not only the team but having constant words of encouragement being shouted from the sidelines. Many people don't realize the importance of having people close to them going out of their way to be there for them. These athletes manage to succeed not only because of the draining work they put in daily, but also the constant guidance of being able to depend on each other emotionally. 
Leave a Comment
About the Contributor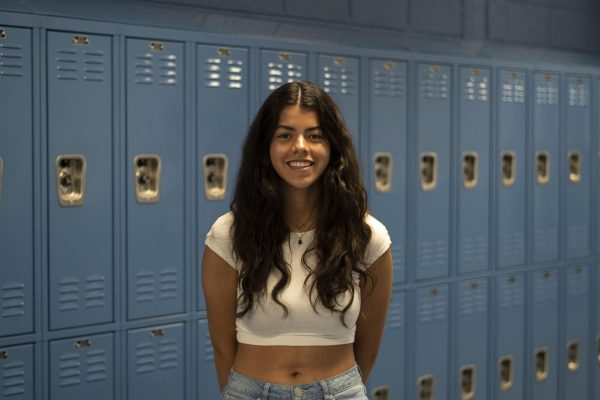 Camila Delgado, Student News Editor
It's always mind-blowing to think about the stories within every person. Each one has their own life, and we can only see the snapshot of it. I often...