Colorful Run for Ones in Need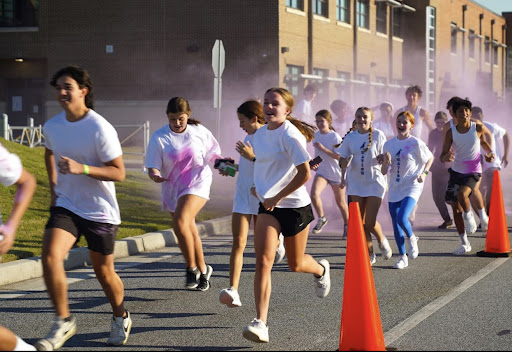 The Dane Dye Dash was an event filled with colors and good intentions. Denmark's DECA chapter organized this event to raise money for Jesse's House, an orphanage dedicated to supporting underprivileged girls. DECA added a fun twist by letting Danes participate in a color run. Students ran laps around the school in order to raise money for Jessie's House and Deca. This event alleviated school spirit and gave back to the ones in need. 
One of the hardships of raising money is participation. In order to boost engagement, DECA marketed the Dane Dye Dash through Tik Tok, Instagram, and Snapchat, all forms of social media to reach teenagers. The event was promoted by the sports marketing students who created materials that would be posted online and around the school. Parth Shah, a junior and DECA member, speaks about the positive impacts the event had on him,"I really enjoyed partaking in the Dane Dye Dash because I felt like I was contributing to a cause and got to spend time with my friends." This is a belief many other Danes hold, for this festivity and all forms of community service. 
"
This DECA chapter is committed to positively impacting the school and this community, and will continue to do so.
For weeks, momentum built as members of DECA encouraged peers to participate. Members were supposed to sell tickets to their classmates and did so effectively. DECA raised over a thousand dollars for Jessie's House. The lives of the girls in the orphanage will be positively impacted through Denmark's contribution. Parth continues, "I got to run as much as I could and it felt even better because I knew DECA's hard work paid off." Parth was one of the many students who enjoyed Dane Dye Dash.
No matter the time and effort required, DECA committed to the success of this event and motivating students to join in on the good deed. Daniel Ferrer, the creator, claimed, "The Dane Dye Dash has been very fun both years as the atmosphere is very lively and joyful. Even though we had many meetings to execute this event I still think it's worth it due to the fun of the event." Founding an event so large and sustaining such an endeavor takes a lot of effort. Nonetheless, this DECA chapter is committed to positively impacting the school and this community, and will continue to do so.
Leave a Comment
About the Contributor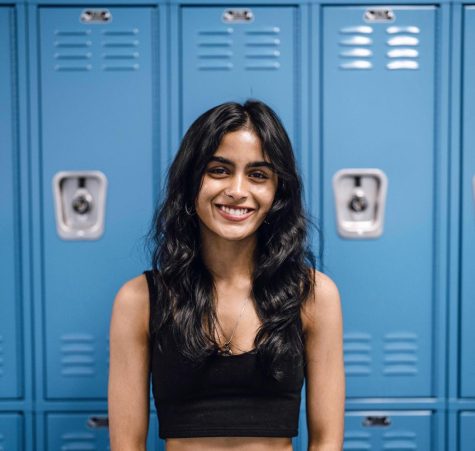 Aksheta Thakur, Staff
A fanatic for discovery. As I begin my junior year, I'm starting to implement my interest in research through writing for Denmark Unleashed. Besides this,...