Taking the Reins
Dedication and passion follows every student at Denmark High School and the athletics contribute to the betterment of their future. The Denmark Equestrian team has shown how to connect and understand the horses by spending hours weekly to gain the horses' trust and learning the structure and rhythm of horse behavior to develop better training patterns. People don't often see students working with animals in sports; the most common sports are usually with a team or individual. Spectators may be unfamiliar with an activity depending on an external factor such as a horse. 
Another unique thing about the Equestrian team is that they can work together or independently. Alex Karr, a sophomore, said that, "It is both individual and a team sport because you're individually training with your horse but you get to see the other people on the team and how they ride and you can see what you need to correct yourself." Everyone paces themselves differently while doing this sport, they don't have to rely completely on each other, but their judgment instead. Many people while participating in an individual sport focus solely on themselves, but this sport doesn't follow that directive, instead it focuses on the overall work of the team to make sure they all succeed. The main goal of this team is to grow and reach their best possible potential.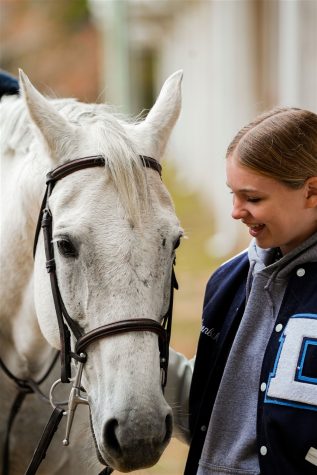 The goal for the riders is to be prepared for challenging competitions and horse shows. "We have roughly 2 horse shows every month that are on a weekend and we have to get where the show is being held at six in the morning and will have to stay there till roughly 4 or 5 and it's just a long day of holding horses …  Each person on the team is divided into a class, walk/trot, walk/trot/canter and cross rails." As they wake up early and walk into the atmosphere of the stables, the surrounding wave of humid weather hits them as they scan the pasture with a layer of thin fog hovering over it. The shows take up most of the day to present what the horse and the riders can do depending on each category they are separated into. Training for a certain category and wanting to do the best possible requires much effort such as the amount of time that goes into it, and having to learn the best way to work with the horses. They are rewarded with the different colored ribbons representing their placement. The horse riders of the Denmark equestrian team have displayed how important it can be working with one another and with the animals to exceed and form bonds with each other.
Leave a Comment
About the Contributor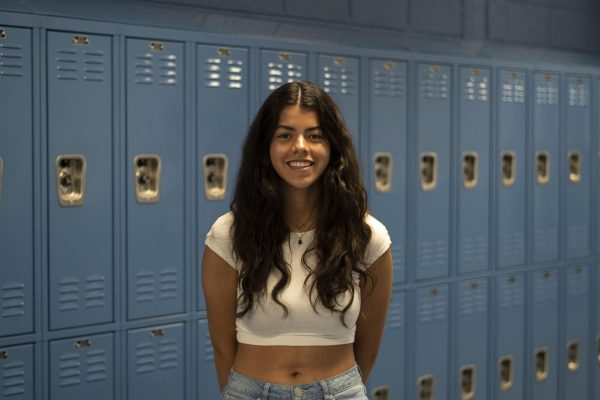 Camila Delgado, Student News Editor
It's always mind-blowing to think about the stories within every person. Each one has their own life, and we can only see the snapshot of it. I often...