Waves of Change on Swim Team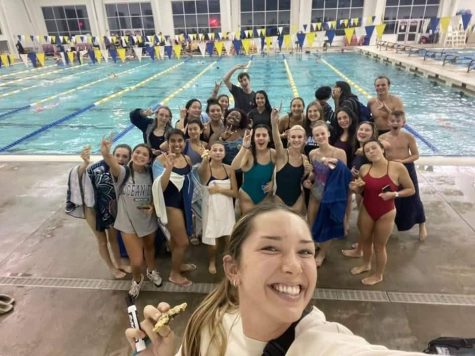 With two new coaches, four recently appointed captains, and a striking total of 53 swimmers, the swim team has been adjusting to a pool of developments. They began practice in early October and have been working their tails off ever since. 
Swimming is a shock to the body, especially one that's been out of the water for months. "It's not like running where you can kind of pick back up, you're not using those muscles on a day-to-day," said Coach Shumeyko, "It's baby steps." So, the team is dipping a toe into the season with a plethora of strategies and goals from their coaches.
These strategies don't include dilly-dallying. "We've given them some hard sets," Shumeyko admitted. However, they've been embracing the challenge. Kelis Kim, senior and fourth year member of the team, described how the coaches influenced her growth in endurance so far, "They'll push us, but they know that there are going to be moments where we physically can't go on." While it may sound silly, the frequent breaks and understanding they offer actually motivates Kim to be stronger. "I think to myself, you know what, I should actually try not to take these breaks," she confessed. This is no accident. In fact, it matches Shumeyko's intentions exactly, "My mission is: How can I support and encourage, while also challenging you to become the best swimmer you can be?" she stated.
Her mindset has molded a goal for the season: "It's to individualize the sport as much as we can," Shumeyko mused. The sport of swimming is very much independent, with the outcome of each event noting personal performance in the form of time. This is why the coaches are looking to pay attention to the swimmers on a one-to-one basis. However, with such a large group, this can be a struggle. That's why there are captains.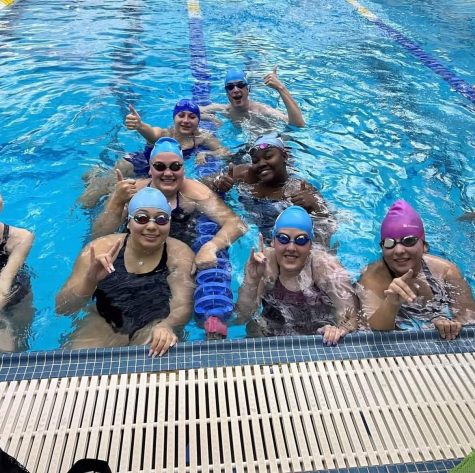 Here's where the second half of Shumeyko's goal comes into play: "We're all gonna support each other, we're all gonna challenge each other, hold each other accountable, and push each other to grow." They have four captains: Mirakle Bouldin, Dani Bridge, Ryan Case, and Christopher Trinh, all seniors. Half were coach-chosen and half collective-chosen, but all serve the same purpose: to aid their teammates. "Our captains are incredible," Shumeyko gushes. "I love having older captains because they're able to communicate so well with each of the team members in ways that coaches often can't." For example, during practices, coaches have to oversee a myriad of lanes overflowing with bodies, but these captains are in the water next to them. During breaks, they chat on the wall together and forge bonds that motivate members to paddle even just a little quicker.
Which is incredibly helpful, because swimming is not altogether an individual sport. At the end of meets, their times are ranked and combined to result in a score for the school. So while it is an individual race, the team is scored together, unified under the same signet–Denmark. With love from their captains, Danes are fueled to reach personal bests, "They'll be on the side of the pool, usually no one does this because they're all tired after their events, but [Bouldin and Bridge] will always be on the sidelines, cheering. I love that," Kelis Kim said. In turn, the team is able to reach collective new heights and dominate the leaderboard.
The swim team competed as a body for the first time on November 5th, and due to a chorus of cheers elevating the mood, the girls were able to place first, and the boys were successful as well.
Leave a Comment
About the Contributor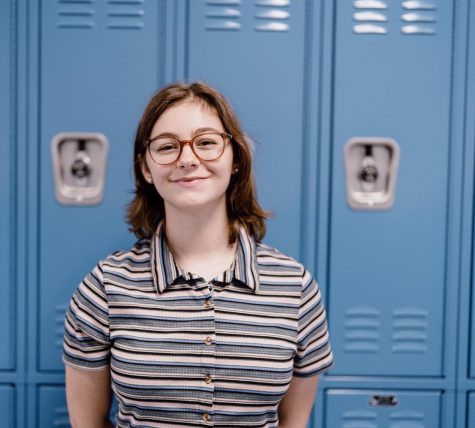 Bryn Quigley, Editor-in-Chief
How do you think the site looks? As you read this, I'm probably tinkering around with it, so say nice things. While awards and merit are important, my...