A Flash Forward Into A Frightful Night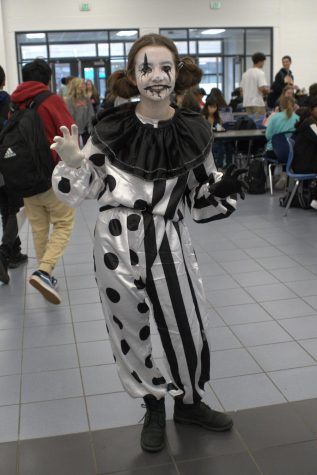 Everyone loves dressing up, whether it's for trick-or-treating, feeling the fright of a haunted house, or going to a spooky party. It's a tradition as old as time, which started from protecting yourself from ancient spirits. It's turned into a fun time with friends and family, or for some a day to express themselves. Each year new costumes trend, from creepy costumes that make the skin crawl to dainty princesses that glide the streets. For years the most popular costumes have featured themes like horror, action, and fantasy. The horror theme has brought us costumes like killer clowns, vampires, witches, zombies, and killer characters like Michael Myers and Pennywise. However, superheroes have taken the lead for most common costume themes, and it's not a proper Halloween without princesses, pirates, and fairies. Hopefully, after being wrecked by COVID-19 for a couple years, these classic costumes will be able to be seen again, along with those that have more modern inspiration.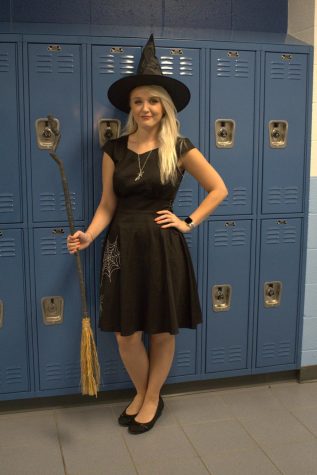 This Halloween, there will be hordes of pirates lurking in the dark with hook hands and parrots on their shoulders. Pirate costumes have historically consisted of whites, browns, and reds. These cranky old humans were a real part of history, but they made their way into mainstream fiction in 2003 when Pirates of the Caribbean: The Curse of the Black Pearl debuted.The star of those movies, Johnny Depp, recently went through a brutal divorce in the public eye, a case breaking the internet, "Viewers logged 18 million hours watching the trial as Heard's side presented a photo of physical injuries that Depp allegedly caused" ( Penney lawyers ). With the majority of the public leaning  towards Depp's side, lots of people have gone back and rewatched the movies and pirates have made their way back into everyone's minds.
People are also taking it back to the '80s because of the classic movie Top Gun, which came out in 1986 and brought light to fighter pilots. With the sequel, Top Gun: Maverick, coming out this year it has gained love from Gen Z. It has grossed nearly $650 million in the US alone ( CNBC news). The new movie was a hit and Navy-inspired costumes can be expected to be seen everywhere, ashe cool black shades and the smooth green jumpsuits are easy yet cute costumes to pull off. People all over will be geared up with leather jackets and pilot patches. This gender neutral costume is easy and can be pulled off by anyone.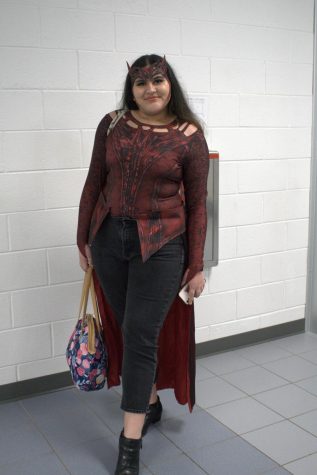 Finishing the costume predictions, Stranger Things cannot be forgotten. This show is 4 seasons long with its newest one coming out this year, and it did not disappoint . The show took horror to a new level with many deaths by creepy creatures. Additionally, the Hellfire Club attracts popularity with people who feel like outcasts, "It became the most viewed season of English-language TV in a single week on Netflix with a staggering 335.01M hours viewed in the last seven days " (Deadline). Costumes all over will commemorate beloved characters who didn't get a happy ending.
Even though its been a rainy and chilly day, enjoy Halloween night and see how many of these costumes can be spotted! 
Links:
https://www.penneylawyers.com/news/a-defamation-case-to-remember-statistics-from-the-record-breaking-depp-v-heard-trial/#:~:text=Final%20week%3A%20With%20the%20 verdict,and%201.4%20million%20peak%20 viewers.
https://www.cnbc.com/2022/07/25/top-gun-maverick-is-the-ninth-highest-grossing-domestic-movie-ever.html
https://deadline.com/2022/06/stranger-things-4-viewership-ratings-netflix-most-watched-english-language-series-squid-game-1235045238/
View Comments (2)
About the Contributor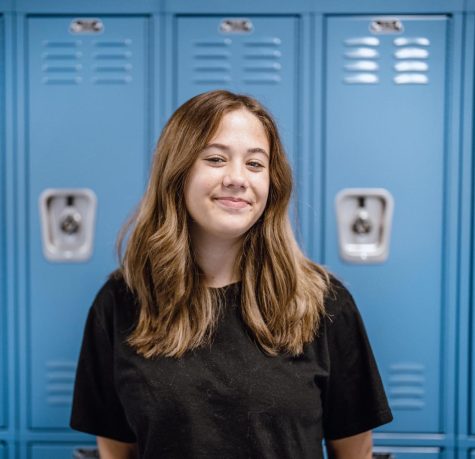 Lilah Martens, Staff
The way to my heart is any good food, except for seafood. On any day of the week I like to volunteer and help others! Every Sunday you can find me leading...