NAHS: The Healing Power of Art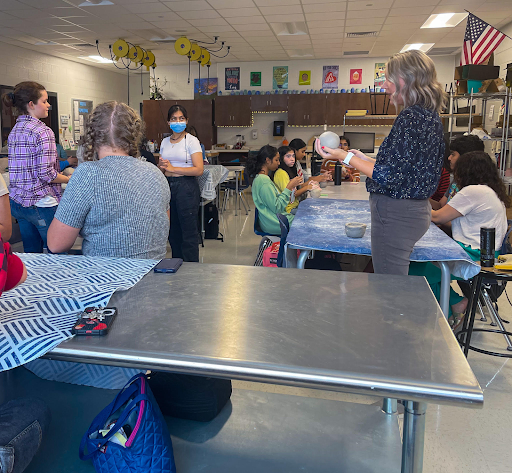 Walking down the art hallway feels like walking through a cultural gallery, with bright hues of saccharine yellow and deep tones of the bottomless ocean being displayed on bulletin boards and in glass cases. Students stop and stare at the piece that stands out to them, pervious to the art's effect. The process of filling these boards and cases begins in the art room. Easels, paint, clay, and stained countertops are used by art students throughout the day, but the deeper—perhaps unknown—method of creating the art that color Denmark often goes unnoticed.
Naturally, as students grow within these walls, they also become more passionate. Many students find it useful to join Honor Societies to hone their skills in favored academic areas while also serving the community. 
Some of the most passionate students join Denmark's National Art Honor Society to further their involvement not only in the art community but also in the school. Whitney Pruitt, a founding member of NAHS, observes her peers' work around the school with enjoyment and strives to make art something that can make an impact on people's lives. 
Whitney describes art as  having "healing powers" that help individuals and their community, a notion that is most clearly expressed by her initiatives in NAHS. Last year, the induction of the "memory project" was a great success for NAHS in combining art and service; the project called for students to creatively draw portraits to be sent to orphans in other countries. More local NAHS activities include their involvement with the FurKids Cat Shelter with the donation of supplies to make cat beds. With their donations, the shelter can provide blankets and other necessities to the cats under their care. 
Furthermore, art has been healing at Denmark by relieving student and staff stress with coloring sheets or a space to play art games during Dane Time wellness: activities based on the application of art therapy. When participating in honest forms of art—being a form of expression based on emotion—dopamine levels rise and aid with reducing levels of stress and anxiety. 
NAHS goes above and beyond in aspects of art therapy by using more creative and eclectic modes of art to offer members and non-members a stress-relieving wellness experience. For example, the club hosted a creative journaling session this past month, an activity enjoyed by members and non-members alike. A big part of these wellness sessions is ensuring that they are open to all and that everyone at the school can take advantage of them. With AP classes and college applications for seniors, taking just fifty minutes to exert creative energy leads to motivation and relaxation.   
 Ultimately, the paintings and the drawings seen on the walls of the art hall and the screens of the TVs above students heads as they walk to class create  an atmosphere of creativity and innovation within the Denmark community, but even simple forms of expression lead to a sense of peace within individuals.  
Leave a Comment
About the Contributor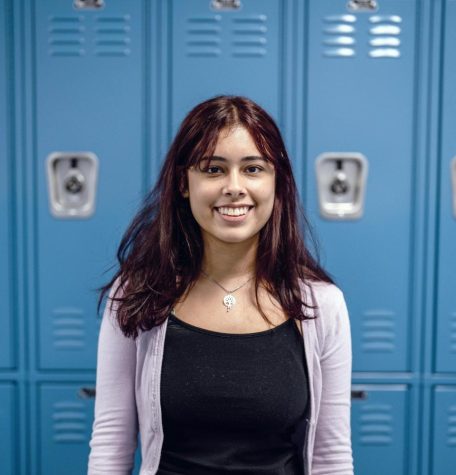 Marianna Orozco, Staff
I love reading and writing—how words move and connect and especially how they make me feel; that's one of the reasons I love being a part of the Unleashed...