Magical Trivia Night
On a Monday night, long after the final bell rang and the last classroom emptied, dozens of students wandered through platform 9 ¾  into the Denmark Media Center, eager to attend a long-anticipated event. Some came with wands, others in robes, with even the occasional owl spotted. Candles lined the library, floating from the ceiling and flickering on themed tables. A display of snacks was by the entrance; among the magical sweets were edible broomsticks and butterbeer. No, this was not a creepy witchcraft gathering, but rather Denmark Media Center's Harry Potter Trivia Night. 
Harry Potter has been a beloved franchise for many years. More than 500 million book copies have been sold worldwide, and the eight movies are still watched year after year by enthusiastic fans. "Everyone loves Harry Potter," states Ryleigh Kemp, a planner of the trivia event, "Your parents, your friends, your siblings. Everyone!" Among the millions of fans, some dedicate hours to film rewatches and book rereadings, harboring a sweeping obsession with the Wizarding World and every detail about Harry's magical life. This trivia night was to give these fans a chance to share their knowledge and prove who are the biggest Potterheads at Denmark. 
The Media Center crew, consisting of library aides and Ms.Griffin, provided a night of wonder for these enthusiastic fans. They went beyond asking stupefying questions; no part of the library was untouched by whimsical decorations. String lights illuminated the room, Hogwarts House pins were given to competitors, and the ambiance was set to the iconic Harry Potter tunes. "Planning this took a few months," Ryleigh shares, "The planning all started over the summer and it started to really get moving once we got back into school. We had tons of people helping with decorations, questions, and food."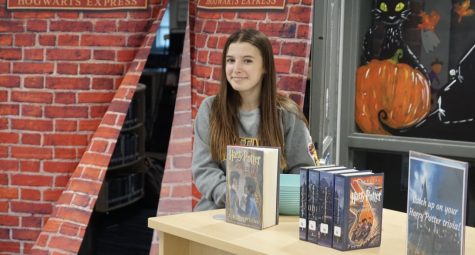 Teachers and students alike competed for the chance to win a Barnes and Noble gift card. During the intense rush of competition, attendees were able to laugh, converse, and bond over their shared love of the franchise. "Interacting with my friends and being able to nerd out about this was really fun," commented Danica Sylvester, one of the many excited competitors. Danica and her team prepared for this event with the determination to win. "The day of the tournament, my group and I did a Harry Potter Kahoot," she explained, "I also quizzed my sister on some Harry Potter facts which indirectly helped me." 
Her preparation paid off when her team, dubbed The Marauders, triumphed over the other groups with 121 points. Danica's expanse of wizarding knowledge that put her on top comes from years of dedication and love of the series. "Harry Potter is really special to me because it strengthened my relationship with my dad," she shared, "We were already really close to begin with, but this brought us closer. Up until then, we never really watched the same movies, so this was an additional thing we could talk about." 
The trivia night was a chance for Danes to show off their wizarding knowledge, but more importantly, it was an opportunity for students to bond over a common interest. The true magic of Harry Potter is that it brings people together.
Leave a Comment
About the Contributor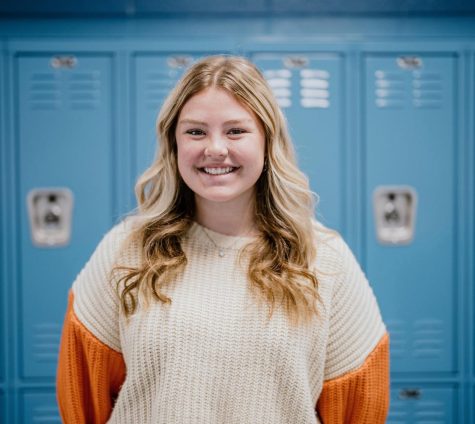 Ellia Houtsma, Student Life Editor
I'm a lover of bookstores, Starbucks iced chai, and Gilmore Girls binges! This year I'm a senior at Denmark and the section editor of Student Life....