Picture Day: Behind the Portrait
Entering the aux gym on picture day is entering an arena of flashing lights accompanied by clicks of cameras focusing and fluttering. There is special attention paid to the style of staff and students' hair: the way it falls around their faces or how it's pulled back to expose the full extent of smiles. 
Preparation is essential for important occasions such as Picture Day. Cady's rigorous preparation—much like that of students—makes the process go by in a quick, painless manner. Photographers come in, their expensive cameras secured in a hard case; they set up tall tripods, backdrops, and big octagonal modifiers that direct the artificial light to brighten complexions. Really, the havoc begins before the first student enters the room.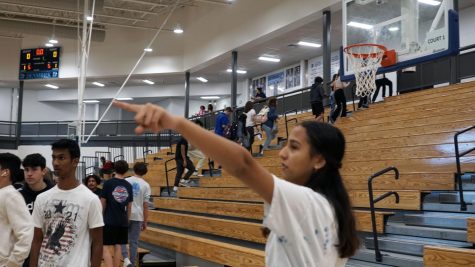 After coming out of the portrait, students may have felt relaxed at how simple the process was and all anxieties were forgotten as quickly as the click of the flashing camera, but behind that swiftness, there is a great deal of hard work. Denmark's Yearbook staff has to fill out every missing photo card for students and distribute them to underclassmen homerooms, making sure students are able to arrive at their designated photography station. 
There's a certain giddy nervousness in the air surrounding school as everyone walks in looking their best and knowing that the picture they'll take will be representative of their physical identity for the entire year. Then, in a few months, hundreds of students will scour through the pages of the yearbook for their portrait out of scrutiny or praise. 
Whether yearbook pages are burnt in distress or covered in hearts and signatures, the yearbook staff works tirelessly to ensure that portraits go from an SD card to the printed pages of the hundreds of yearbooks that they distribute. 
The process behind the portrait is one that includes both logical and aesthetic aspects. It starts with what Hazel Tugbiyele refers to as a "brain dump," or papers they fill with ideas and details to plan out the yearbook spreads. The staff drafts captions, names, and other phonic information before putting in pictures. 
Creativity is one of the most important parts of this process, Hazel comments that the staff has to "come out of [their] comfort zones" to rightfully execute this year's secret theme. 
Being in charge of a task as specific as senior superlatives can be difficult, Hazel explains yearbook staff members have to,"photoshop students into spreads and draw the icons that go with their superlatives." However, there is an answer to completing all of this hard work and it lies in circular tables. The staff members sit at circular tables, each of them with a laptop in front of them as their voice carries throughout the classroom. Conversations and questions are vocalized so that in their cooperation they can enrich and hasten the creative process. This communicative approach will lead to the unique yearbook Denmark students will all receive at the end of the year. It may seem simple, but it works. "There's [always] someone on your team that you can ask if you need help. We just sit in groups and talk," Hazel comments fondly.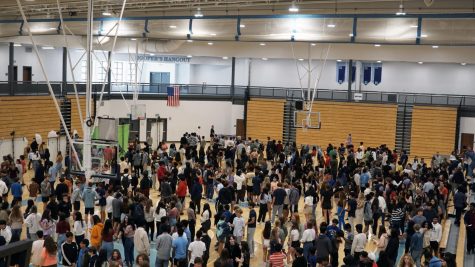 With friends checking each other's teeth and rubbing their thumbs under each other's lashlines, Picture Day is an occasion of high expectations and, yet, it all ends rather quickly. After all the preparation and ensuing havoc, the only thing that's left to do is hope for straight posture, shiny teeth, and enough concealer to cover blemishes.
View Comments (1)
About the Contributors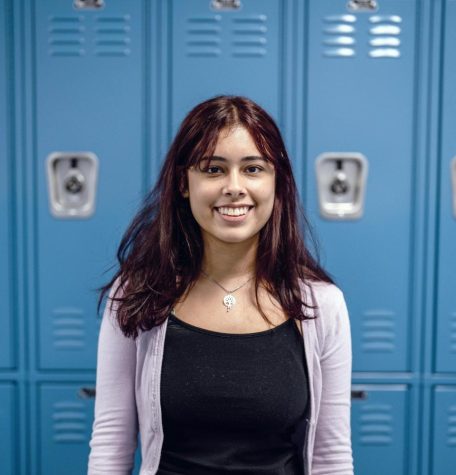 Marianna Orozco, Staff
I love reading and writing—how words move and connect and especially how they make me feel; that's one of the reasons I love being a part of the Unleashed...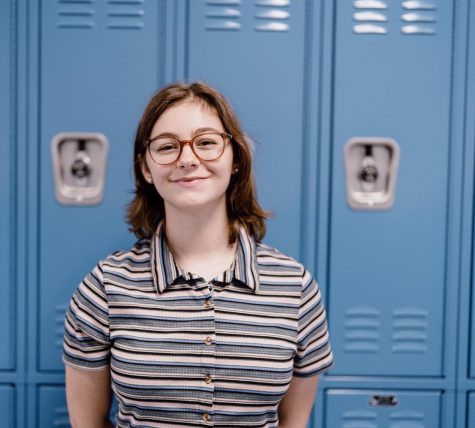 Bryn Quigley, Editor-in-Chief
How do you think the site looks? As you read this, I'm probably tinkering around with it, so say nice things. While awards and merit are important, my...