Softball Strikes Out the Competition
The softball team has a striking appearance as they hold up their 7-3 record in region play. The Denmark softball team has made a breakthrough this season with perseverance through illness and injury. Having a smaller team of 16 girls, in comparison to a team of 30 girls, they keep their stance of #2 in the region. The vigorous and effective practices that occur 5 to 6 times a week help shape the team in preparation for the upcoming region championship. 
Their curveball season has stunned the softball community because they are half the size of a regular team. However, Avery Callaway, a junior, is thankful for a smaller squad, "Having a smaller team has helped us become a family." The softball girls are bonded and it shows on the field. Their connection and chemistry have aided in achieving their goals. Callaway explains she wouldn't want to experience this exciting new season with any other team. The tie between the coaches and athletes has built a base for greatness on the field. Coach Huffstetler explains that because the team has less girls, everyone has an important role they need to play. Everyone is responsible for their contributions to the team's accomplishments. Sara Harris, a sophomore, paints a picture of the team's connection, "In the huddle, we chant family." The coaches and players come together to not only form a Denmark sports team but also a devoted community. 
The softball team uses the underdog mentality as their motivation for the new season. Last season, Forsyth County News described the Denmark softball team as "The definition of 'average'". This inspired the team to work harder on and off the field. Coach Huffstetler explains that the team has embraced the criticism all season long which has aided the girls in their passion to play. Avery Callaway expresses that the team wants to prove everyone wrong this season. The criticism has built a pathway for their driven practices and hard work that form the team's confidence and dedication.
This dedication comes not only from the players, but the coaches as well. Softball practices 14 hours a week. Their persistence is unlike any other team in the region. Coach Huffstetler vocalizes that the practices are based on efficiency, making sure the girls improve while not overworking the team. The team began preparing for the 2022 season in early January, focusing on weightlifting. Harris explains that practices help the girls grow not just individually but also as a team. Coach Huffstetler's creation of an enjoyable atmosphere where the team is still successful shows in the team's thriving season. With the Region Championship coming close, the devotion, dedication, and underdog mentality mold the softball team's success.
Leave a Comment
About the Contributor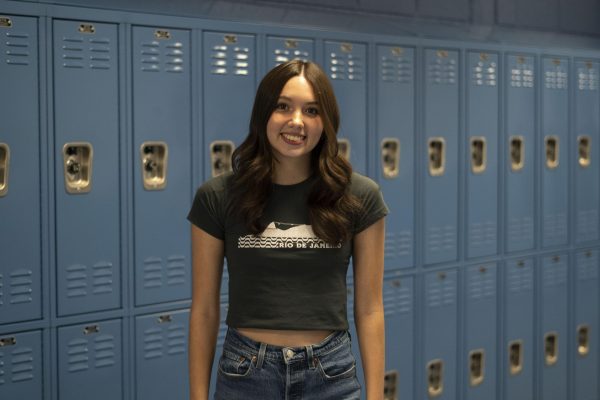 Miranda Meano, Sports Editor
After I rush to school, the countdown until my afternoon nap begins. I'm an avid supporter of power naps, Chai Lattes, and FC Barcelona. This year, I...