Danes Declaw the Cambridge Bears
The crowd fell silent as everyone stood anxiously in the stands, seconds ticking down to the game's end. The Danes were down 1 point. As the ball snapped to the holder, senior kicker Hamilton Diboyan aggressively kicked the ball. Everyone's eyes watched the ball soar in the air. Hamilton stood confidently, observing his work. The whole field was quiet as a mouse, then roared of excitement. Players stormed the field, throwing helmets like confetti. The student section screamed at the top of their lungs and stormed the field like a pack of wildebeests. Denmark declawed the bears– beating Cambridge 17-15.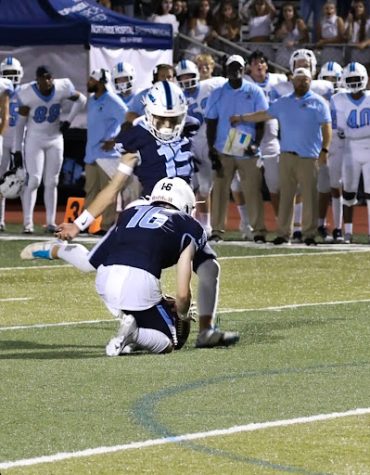 Before the kick, Denmark had Cambridge by the throat: 14-6. However, in the 4th quarter, the tide turned. Cambridge gained the lead, 15 -14. 2 minutes left until the game was over, both student sections were going wild. Students in both neon and whitescrambled to be loudest. The Danes were on their 4th down and the only way to win the game was to kick a field goal. Coach Palmeiri put number 15, Diboyan, put him on the job no one else could fulfill. Palmeiri felt assured about his decision. Hamilton rushed onto the field, while his teammates cheered him on from the sidelines. 
The players on the field gathered up in a huddle, talked, and built up his confidence. They got into position and were ready to block Cambridge's defense. Hamilton said " The team played hard all game and I'm just glad I got to help them secure the win … after my first two kicks I had so much confidence, I knew that if it wasn't blocked, the ball was going to be in the goalposts". When the game is on the line and the team is down one point with seconds to go, Coach Palmieri is always there to encourage them. He constantly reminds them, "Keep playing hard in all 4 quarters and good things will happen."  As a player in a situation or a game like those, players must be confident in each other and themselves. Hamilton explains,''I tell myself I can make it because that's what I practice everyday and my teammates were super confident in my abilities which made me less nervous" Hamilton also gave voice to," When we got the ball back with around 2 minutes left, player Kohl Yearwood came up to me and said, ''I'm gonna get you there and I need you do the rest''. They sacrifice themselves for their team, even if it means they break a few bones or get a few concussions on the way.
Leave a Comment
About the Contributor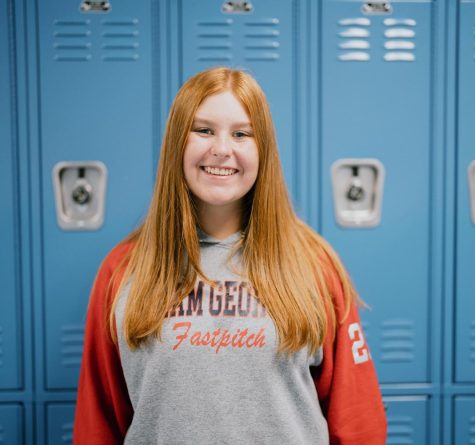 Caitlyn Jeffrey, Staff
Every morning I think of one thing- bagels. With a bagel in my stomach, I am ready to take on the day. Sports are my  life because they are all I have...