Importance of Reading
Many people spend a lot of time being in their heads and overthinking things. Sometimes, to get out of their head, they might do dangerous things or things that are bad for them. Unfortunately, sometimes this can even be alcohol and drugs.  Although it sounds like such a simple idea, studies have found that a much healthier way to take a break from the intensity of our over-scheduled brains is to find a hobby, and one of the best hobbies available is reading.  
Akshaya Tellpally, a Freshman said, "Reading books is like transporting yourself to a whole new world, and I find it very interesting and entertaining." You can learn lessons or just read for entertainment. No, reading isn't just Classics, reading can be fantasy, romance, mystery, thrillers, whatever you find interesting. Like Mrs. Pepper, an English teacher at Denmark High School says, "Anyone who knows me knows that I enjoy fantasy, historical fiction, and classics. But, no matter what I choose to read, I want to be challenged and consider what it is to be human – or to escape reality. I think the best books do both, and I tend to get this experience from the genres above." 
Self-discovery is very important in life. If you don't know yourself, you won't get anywhere. Guess what, books can also help with that. Mrs. Pepper says, "Reading builds critical thinking, attention, self-reflection, and imagination, but perhaps more importantly, it builds empathy. Many students have learned that books either serve as mirrors (texts where we see ourselves), windows (texts where we can see into other people's experiences), or doors (texts that invite us into new experiences). Along with that, books have helped to solidify my own beliefs about what is true, beautiful, and good." Instead of parents, friends, etc. influencing you, you can build yourself by being exposed to everything through books. Most of the time a lot of books are considered inappropriate because they describe real life in such depth, but if you don't learn about those things and are sheltered you will suffer when you are older.
You don't have to have been reading for a long time; most individuals start reading later in life, which is ok.​​ You could even have been reading as a child, but lose interest and later gain interest again. If you find yourself in this category and want to jump on the reading train, here are Some books to start out with
Fantasy- The Mistborn trilogy by Brandon Sanderson, Land of Stories by Chris Colfer
Historical Fiction- All the Light We Cannot See by Anthony Doerr
Classics- Pride and Prejudice or Persuasion by Jane Austen, 
One Hundred Years of Solitude by Gabriel Garcia Marquez
(Suggestions by Akshaya Tallapally and Mrs. Pepper)
Some books suggested by The Guardian are: The Hunger Games by Suzanne Collins, The Fault in Our Stars by John Green, To Kill a Mockingbird by Harper Lee, Harry Potter Series by JK Rowling, 1984 by George Orwell, The Diary of a Young Girl by Anne Frank, A Streetcat Named Bob by James Bowen, The Lord of the Rings by JRR Tolkien, The Perks of Being a Wallflower by Stephen Chbosky, and Jane Eyre by Charlotte Bronte.
Sources: "World Book Day: The 10 Best Teen Reads." The Guardian, Guardian News and Media, 6 Mar. 2014, https://www.theguardian.com/books/booksblog/2014/mar/06/world-book-day-ten-best-teen-reads. 
Leave a Comment
About the Contributor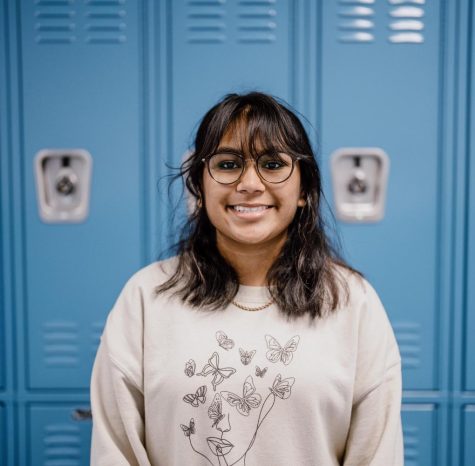 Anya Singhal, Entertainment Editor
When I have time in my busy schedule, I fill it with what most wouldn't consider fun- writing. I love it. I enjoy writing almost any genre: journalistic,...