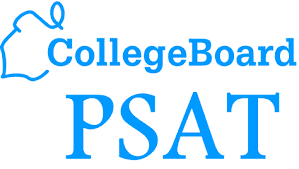 Does the Preliminary Scholastic Aptitude Test Matter?
A guide to testing and its influences on your story.
What comes to mind when one thinks about the PSAT? It may bring up thoughts and anticipatory fears of the SATs that nearly all students take in their junior year. These pose high value according to one of the companies, CollegeBoard, who administers the test. However, hearing murmurs about the PSAT can make some wonder if it has any meaning. 
What is a PSAT/NMSQT?
A PSAT or Preliminary Scholastic Aptitude Test is an exam that assesses reading, writing, and math skills. This test is open to all underclassmen and those who take the PSAT in the 11th grade will be eligible for the National Merit Scholarship. However, the PSAT taken in 9th or 10th grade will not qualify for the scholarship. The score recurved determines if a student is eligible for the National Merit Scholarship Qualifying Test and serves as a benchmark for students seeking to excel. The NMSQT is an annual competition that selects students who excel on this standardized test to receive a scholarship ranging from $1,000 to $10,000.
Can colleges see your PSAT scores?
No, colleges cannot see PSAT scores. They do serve as a learning opportunity to improve scores for when students apply to college. The PSAT is not considered a requirement for enrolling a student on their campus; they look at the SAT or ACT and the only way colleges can see scores is if it is listed on one's transcript which is optional. 
How do I study for this exam?
The website Kaplan recommends that beginning 2-3 months in advance is an ideal time to study and prepare for PSAT. This means that one should not study 6 months ahead, as they may forget crucial information. A person should also not begin their foray into SAT coverage just one month before, as this may not be sufficient time to prepare. To broaden knowledge, free websites such as Varsity Tutors, Kaplan, and College Board are a lifesaver for those taking the PSAT. Additionally, Khan Academy provides practice for the SAT which can also help for the PSAT/NMSQT. 
As the PSAT approaches, take a deep breath and remember it is just a pre-exam. In fact, the grading system used for the PSAT is based on the amount of answers correct and no points are revoked for mistakes. Even if it sounds stressful, there is no need to fret because the results received are a soft score to learn and grow from.
Feedback is welcomed and discussions are encouraged. However, any comments posted must not be insulting or vulgar.