How Has Halloween Changed?
Halloween has changed a lot through the decades. From paper-mache masks to political-based costumes, the overall basis of the holiday has dramatically developed into a completely different concept over time. Now, America's most famous dress-up holiday can sometimes be tied back to its origins.
The early 1900s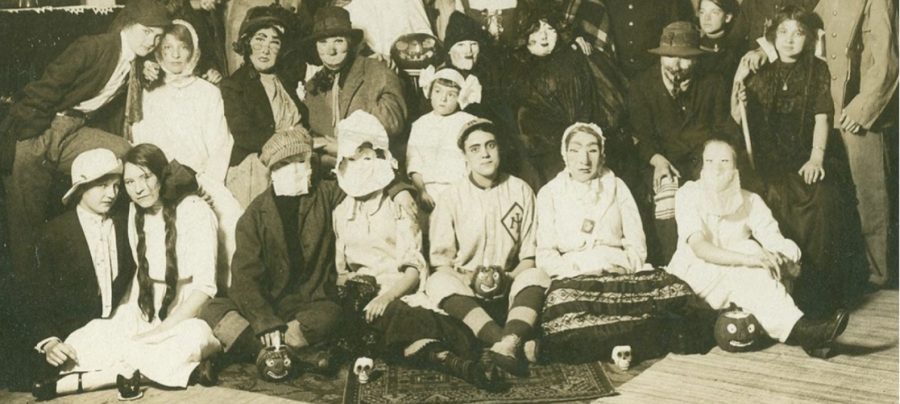 The early 1900s were made up of mainly homemade, DIY costumes such as paper mache masks, kitchen aprons, and bedsheets. This is because most people couldn't afford pre-made costumes from stores. The Great Depression also took a toll on Halloween. The goal was mainly to hide your identity and keep your costume as disfiguring as possible. Costumes may have included Minnie and Mickey or the infamous Halloween symbols like bats, black cats, or ghouls. Pranks were pulled by children, some not so friendly as others. Flour-throwing and stealing dead bodies were common activities. Some teenagers vandalized cars and stole vehicle parts. This caused parents and adults to popularize the idea of trick-or-treating, haunted houses, and costume parties in an effort to slow the crimes.
The late 1900s

During the late 1900s, Halloween costumes were gaining more popularity and becoming more mainstream. Store-produced costume sets were made to be affordable for the average family. A lot of the costumes during this time were based on controversial current events and famous movies (such as Micheal Myers from Halloween and Jason Voorhees from Friday the Thirteenth). However, they may have also been generic monsters or princes.

Although Halloween was mainly targeted towards children, adults sometimes decided to join in. The photo to the right pictures a costume party which is mainly occupied with adults. With more adults joining, costumes change to better fit their age.
The 2000s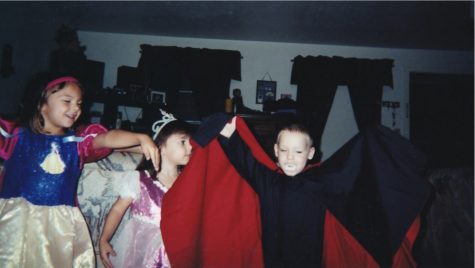 The 2000s is the time period most Denmark students remember. Disney Princesses, Power Rangers, Toy Story, and other popular films and tv shows contributed to the majority of costumes. Not much has changed since the late 1900's other than older films being less featured in the choice of costumes.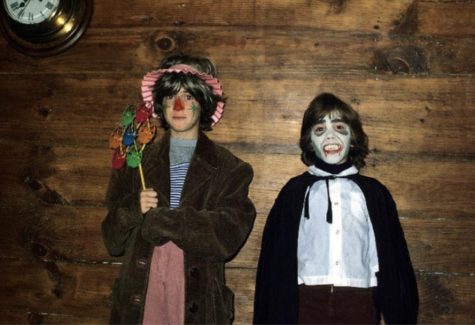 Now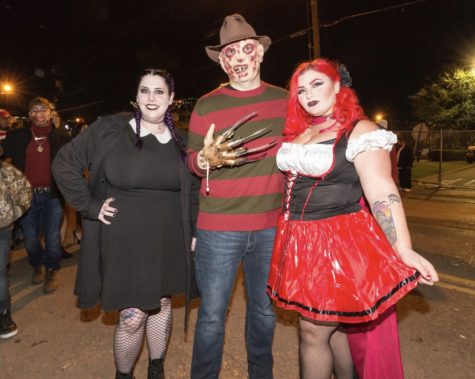 Halloween costumes now are now a blend of trends and authentic ideas. Depending on the person, someone may choose to pick a costume based on a particular aesthetic or maybe their favorite movie character. Groups may pick an iconic squad of heroes or a team of ghost hunters. Others may be inspired by past generations like the '80s, '70s, or even the Victorian Era.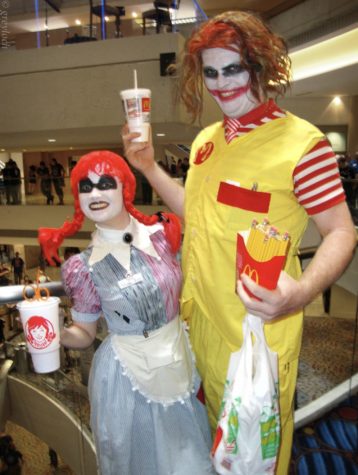 Now costumes are about self-expression and free will. It may be a simple DIYed outfit or an intricately planned costume, either way, Halloween is a day to put yourself in someone else's shoes and be someone or something else for a night.
Feedback is welcomed and discussions are encouraged. However, any comments posted must not be insulting or vulgar.